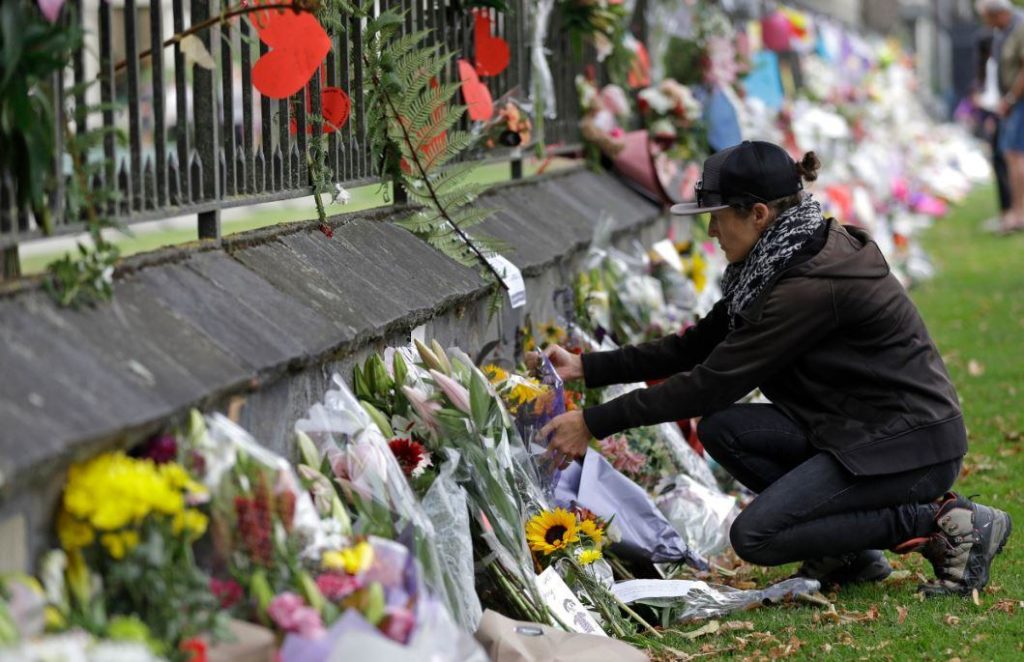 First it was the shooting massacres at Christian churches in Charleston, SC and Sutherland Springs, TX. Then there was the massacre at a Jewish Synagogue in Pittsburgh, PA. Now 49 people were murdered in two Muslim Mosques in the worst ever peacetime killing in New Zealand. [1]
It doesn't matter what faith you profess to follow, whether Muslim, Jew or Christian, it is becoming increasingly difficult to feel safe in houses of worship. They are being targeted. The Scriptures describe that the period leading up to the second coming of Jesus would be filled with unprecedented hatred and violence.
"And then shall many be offended, and shall betray one another, and shall hate one another." Matthew 24:10.
"And because iniquity shall abound, the love of many shall wax cold." Matthew 24:12.
We are seeing wave after wave of global terror as concerned citizens watch with horror the direction in which our world is headed. The shootings are happening everywhere. Schools are being targeted, shopping malls, movie theaters – we're not even safe in our own houses of worship.
This is one of the clearest indications that we are closer to the end than when we first believed. However, there are other signs that also testify to this truth. While the final warning message is being given to the world (Matthew 24:14) there will also be seen unprecedented natural disasters, unprecedented social agitation and unprecedented religious corruption (Matthew 24:5, 11, 24). All the signs recorded 2,000 years ago are being fulfilled before our eyes. They are indicating that Jesus is not just coming again, but He is coming back again soon.
The violent commotions, the continued acts of terror, the arm conflicts, the threats of war and the prevailing destructions are all testaments that mankind has created a world without God. This has only brought sufferings and death. As men and women choose sin and Satan, they are choosing affliction and death. All that we see today is the result of man's rebellion against God.
It is only by the mercy of God that we are still here today. God is not obligated to keep a world that doesn't love Him. God does not have to tolerate a lawless, corrupt society that mocks and ridicules Him. Why does He do it? We are reminded that it is because of His great mercy to each of us that He delays His coming.
"The Lord is not slack concerning his promise, as some men count slackness; but is longsuffering to us-ward, not willing that any should perish, but that all should come to repentance." 2 Peter 3:9.
God's unwillingness to see His creation perish is the cause for the delay. He wants us to come to repentance. However, we are also reminded that when the day of mercy is over, then the great apocalypse will finally come.
"But the day of the Lord will come as a thief in the night; in the which the heavens shall pass away with a great noise, and the elements shall melt with fervent heat, the earth also and the works that are therein shall be burned up." 2 Peter 3:10.
These are the signs which were spoken of by Christ indicating that the close of human history is fast approaching. These signs will culminate with the glorious appearing of Christ in the clouds of heaven. There is no escaping the fact that Jesus will personally return. He's coming again, and soon everything will be made right.
"And then shall appear the sign of the Son of man in heaven: and then shall all the tribes of the earth … see the Son of man coming in the clouds of heaven with power and great glory. Now learn a parable of the fig tree; When his branch is yet tender, and putteth forth leaves, ye know that summer is nigh: So likewise ye, when ye shall see all these things, know that it is near, even at the doors" (Matthew 24:30, 32-33).
Sources
[1] https://www.theguardian.com/world/live/2019/mar/15/christchurch-shooting-injuries-reported-as-police-respond-to-critical-incident-live