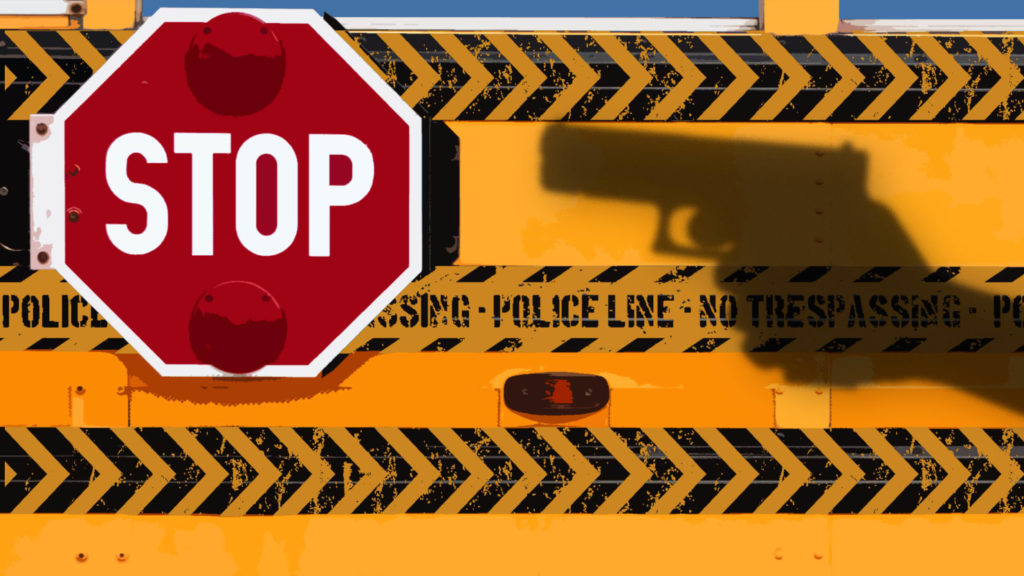 In an act of domestic school terrorism, 2 students were shot dead and 18 others were wounded at Marshall County High School in Benton, Kentucky. Terrified students ran for their lives as a 15-year old student began indiscriminately shooting his follow classmates.
As usual, questions are being raised as to why these tragedies continue to happen and when will the madness end. It is as though these school shootings are no longer shocking as people are wondering where and when the next one will occur. Have these school shooting become part of the new America? More importantly, why are kids massacring kids?
Bullying has become a real problem as social media is increasing the pressure on emotionally sensitive kids. Social media has allowed bullying to skyrocket 100-fold as teenagers are negatively trolling each other's personal social pages. Then combine this problem with the easy access that moody and immature kids have to firearms and you have a recipe for disaster. Bullying has consequences and when certain kids are pushed beyond a limit, tragically, some respond by committing suicide while others go on killing sprees.
It is a nightmare when parents have to explain to their teenagers that someone may try to kill them in school someday. How do kids grow up with this fear? Schools are now incorporating active shooting drills and practicing escape routes. Many schools are using metal detectors and drug/bomb sniffing dogs. Most schools are now being ran like prisons as administrators are locking doors during school hours.
We are witnessing a break-down of society as our culture glorifies violence on TV, movies and video games. Hollywood makes guns look like fun and kids are being entertained with bloodshed. Add to this the fact that schools have been indoctrinating kids that there is no God, there are no moral absolutes and that kids must discover their own ethics and values. This generation has been conditioned not to judge anyone and to embrace any and all lifestyles. Faith, God and the Bible have been banned from our public schools and anyone who stands up for Christ and His gospel is denounced as an intolerant bigot. The new heroes for our young people are the radical, the immoral and the godless.
Is it any wonder why kids are committing these massacres? Yes, Western civilization is breaking down. There are consequences for every decision we make in life and we are witnessing this great social experiment before our very eyes. These shootings are part of the fruit of our wholesale rejection of God and His messages of truth, love, absolutes and restraints.