Florida Hospital Seventh-day Adventist Church also known as Florida Hospital Church is located in Orlando, Florida. Every year they have a children's program that looks more like a Broadway musical special than a church program. This year's show was called "Danny and the Shacks" which was supposed to be the biblical story of the Prophet Daniel and his companions while in Babylon.
This musical production made a mockery of the Bible and portrayed the Prophet Daniel as the head-banging leader of a rock band. The Prophet Daniel also raps and dances to Hip-hop music after being delivered from the lions – lions who were singing 1950s Boogie Woogie music.
Not only was the story of the Bible drastically changed but music featuring hard rock, Latin rhythems, Hip-hop, Boggie Woogie and others were also featured. With the occasional jokes that were given throughout the performance you got the feeling that you were in a secular comedy theater show or in some night club concert.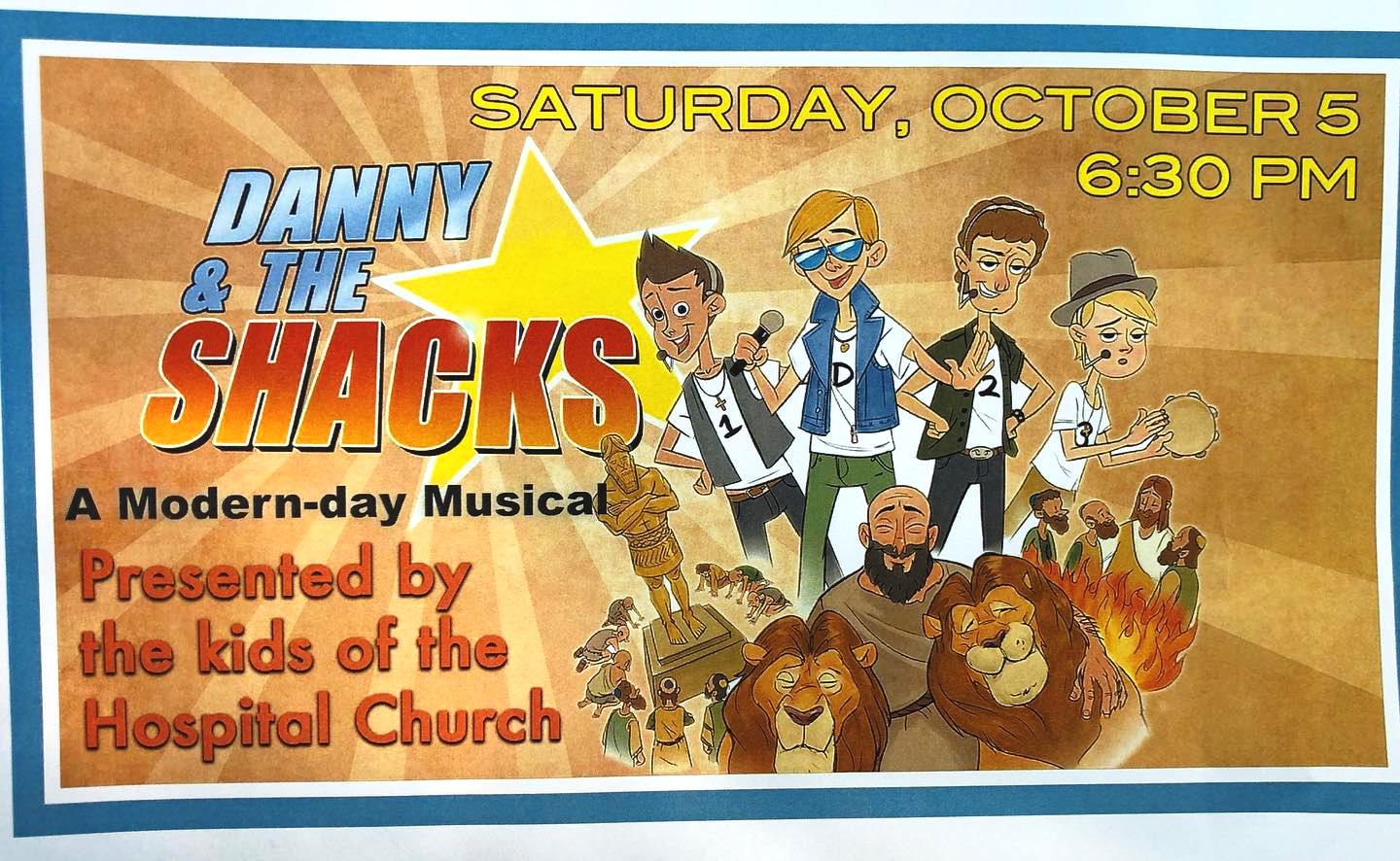 In the Bible, Daniel refused to contaminate himself with the king's meat. But at Florida Hospital Seventh-day Adventist Church there is no need to reject the king's meat. It was announced by female children's Pastor Vivian Cook at the end of the performance that "a lot of Chick-fil-A" (chicken) and "ice-cream" would be made available for both the kids and parents (video minute 53:52). This is just another mockery of the biblical account of the Prophet Daniel.
Female Seventh-day Adventist Pastor Vivian Cook was the "director" for this entire project. She is a children's pastor who works for Florida Hospital Seventh-day Adventist Church. [1] In the video she was given flowers and a "Starbucks Coffee" gift card as a token of her hard work in the Danny & the Shacks presentation. The presenter mentioned how much Pastor Vivian Cook enjoyes Starbucks. (video minute 51:30).
Pastor Vivian Cook thanked the kids after their performance and mentioned that they had practiced for "9 months" straight (video minute 52:05) and on Sabbath, "Saturday morning" (video minute 50:48). What a tragedy to teach kids how to sing and dance Hip-hop, rock and other worldy styles of music on the Lord's SABBATH for 9 months straight!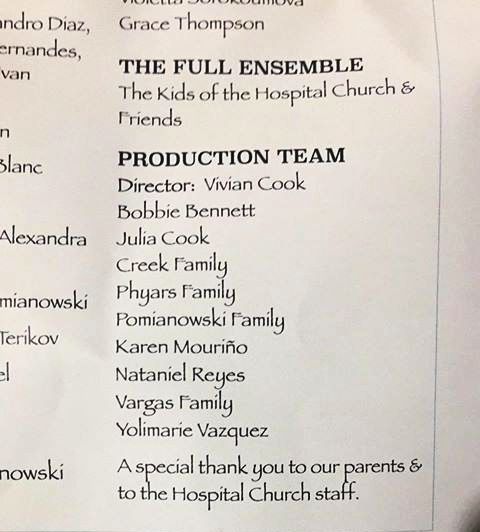 I don't blame the kids. I blame the parents, Pastor Vivian Cook and the church. You don't reach kids with worldly music – music that is used by our corrupt culture to lead the youth to sex and drugs. It's time for our churches to start using some kind of self-restraint.
The hip-hop culture, the rap culture, the rock culture, the heavy metal culture, the jazz culture and all the other cultures of this world are sinful and corrupt. Sadly, these have become synonymous with pimps, prostitution, thugs, gangsters, murder, drugs, greed, violence and objectifying and belittling women.
You cannot use these elements that are associated with evil on our young people. We have to reach our children with the gospel. The pure, sanctifying and ennobling truths of God's word cannot make any true lasting impression on the minds of these young people as long as you mix the sacred with the secular.
Whenever we start down the path of mixing our worship services with the night club scenes we wonder where will this all end? What's next? Strip poker in the Spirit? Cage fighting for Christ? Vaping on Vespers night? Junkies for Jesus? Godly gambling?
"Who can bring a clean thing out of an unclean? not one." Job 14:4.
The question is why would Christians combine two separate, opposing cultures into one? The gospel of Christ doesn't attempt to do this at all, but many churches in their efforts to reach our young people have.
Starbucks drinking pastors, chicken, ice cream, rap, hip-hop and hard rock have become the new style of evangelism for reaching our kids. This is NOT preparing them for heaven. No, this is actually preparing them to embrace the world.
Sources
[1] http://hospitalchurch.org/about/staff/