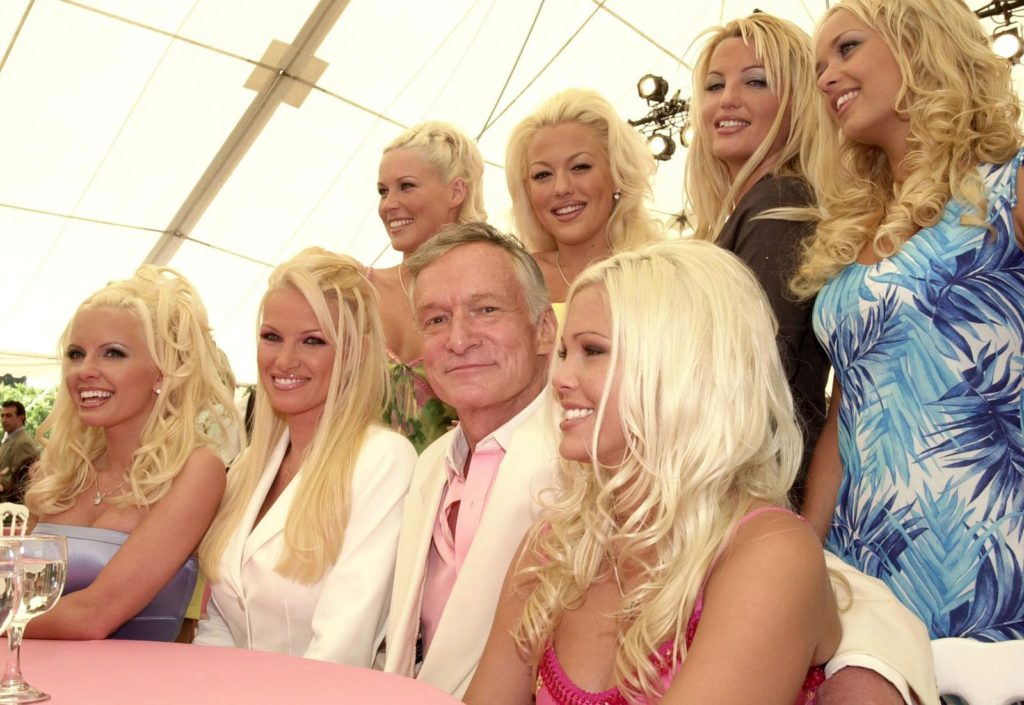 The playboy of all playboys Hugh Hefner has died at age 91. He was the American icon who claimed to have slept with more than 2,000 beautiful women. He lived in the luxurious Playboy Mansion surrounded with hundreds of fake blonde models all pretending to be madly in love with him.
Hugh Hefner was responsible for helping fuel the sexual revolution and was a pioneer in promoting pornography through magazines, cable television and internet. Through his Playboy Magazine he declared war against Judaeo-Christian values, the family, the churches and morality. He made hundreds of millions of dollars by profiting from the sex trade while peddling in perversion, decay and vice.
But now his long life of sensuality and lust has come to an end. He now has an appointment waiting for him in which he will face a righteous God in judgment.
"And as it is appointed unto men once to die, but after this the judgment." Hebrews 9:27.
Hugh no longer has all the blonde babes hanging all over him, no more silicon, no more mansions, no more wild pool parties and no more money or fancy lifestyle. All of that is now gone.
"For what is your life? It is even a vapour, that appeareth for a little time, and then vanisheth away." James 4:14.
Hugh Hefner's eccentric life, the 70 plus years of sin and excess was but a puff of smoke. Here one day, gone the next. What seemed like such a life greatly to be desired was nothing more than the blink of an eye.
The mainstream media and the rest of the world is singing the praises of Hugh Hefner. Thousands of obituaries, articles, eulogies and memorials are being prepared for him describing him as a hero and sexual activist. He is being praised, idolized and glamorized for living the "dream" life that men can only wish of having.
The reality is that he is responsible for corrupting millions of lives and has led countless souls into eternal ruin and destruction. Well, his life is over and now the "playboy" will have to face his Maker and Judge and give account for all his actions.
"And, behold, I come quickly; and my reward is with me, to give every man according as his work shall be." Revelation 22:12.
"For we must all appear before the judgment seat of Christ; that every one may receive the things done in his body, according to that he hath done, whether it be good or bad." 2 Corinthians 5:10.