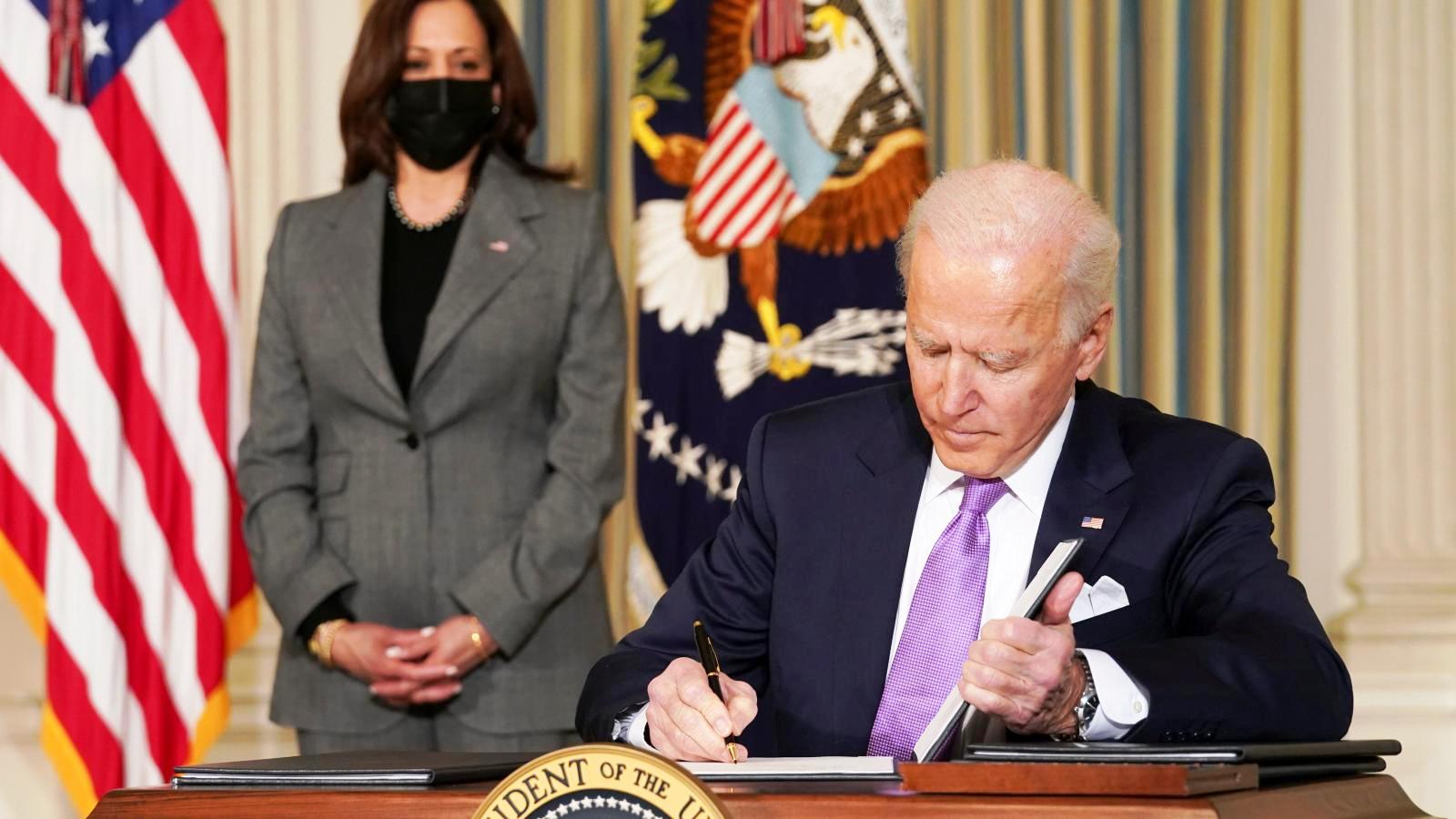 On May 20, 2021, President Joe Biden issued his "Executive Order on Climate Related Financial Risk." Joe Biden's executive order aims to reform the current financial system into a more sustainable and environmentally friendly model. This brilliant Marxist idea to combat the climate change crisis in America will cause the middle class and the poor to give up their possessions and freedoms, while those in power will end up owning everything.
Under Joe Biden's vision for America, the climate crisis will destroy America's entire financial system if we don't act now. They believe that the climate crisis will affect all aspects of our lives if we do not make radical changes in our economy. The Joe Biden administration has decided that you are not sufficiently alarmed about the climate apocalypse, which is why they are raising the alarm from panic to pure hysteria.
The new executive order states that the climate crisis "threatens the competitiveness of U.S. companies and markets, the life savings and pensions of U.S. workers and families, and the ability of U.S. financial institutions to serve communities." [1] Joe Biden is pushing fear-mongering. He says we will lose our "life savings" and "pensions" if we don't act now. He is targeting both the federal government and the private sector. His executive order calls to assess "climate-related financial risk to Federal Government programs, assets, and liabilities" and also to assess "areas in which private and public investments can play complementary roles." [1]
"Private and public investments?" He is coming after private businesses and private citizens. Joe Biden's plan is to "regulate entities to mitigate climate-related financial risk to the financial system or assets and a recommended implementation plan for taking those actions." [1] All this vague language means that everyone will be subject to the new "recommended implementation plan" for the climate change crisis.
What is the recommended plan? President Biden does not say. But, according to the executive order, we need immediate and bold action to prevent businesses and individuals from financing the current climate catastrophe. We know what Joe Biden's plan is. Pope Francis, a political ally of Joe Biden, has already presented the economic and financial solution to the climate crisis. It is called "inclusive capitalism" [2] and the plan is to radically "reform" (eliminate) the capitalist free market system.
You see, under the scenario of the coming mark of the beast, no one will be able to buy or sell, except those who accept the mark of apostasy, Sunday sacredness imposed by law (Revelation 13:17). Bible prophecy describes a financial system that does not allow free markets to flourish. Under the current system in the United States, anyone can start a business, hire employees, negotiate sales, trade and do business freely with anyone else. Unfortunately, that system will have to come to an end.
"And he causeth all, both small and great, rich and poor, free and bond, to receive a mark in their right hand, or in their foreheads: And that no man might buy or sell, save he that had the mark, or the name of the beast, or the number of his name." Revelation 13:16, 17.
According to the Pope Francis/Joe Biden model, governments cannot allow the free market system to work. Governments must impose barriers and end competition. Governments must eliminate private property. Governments must own and regulate the sale of goods and services. Governments must set prices. Governments will decide who can participate in the global economy. Governments must redistribute wealth and give everyone a universal income. And the beast and the image (the Vatican and the United States) of Revelation 13 will be the ones that dictate these policies to the governments of the world.
And after the world's economies are destroyed, after jobs have been eliminated, after we can't buy anything because of inflation, after those in power have consolidated the world's wealth, after everyone is locked up at home because there is no work, after everyone is sustained by the government with a universal income, after you have nothing and don't own anything, and after everyone has received the mark of the beast, then the climate will be much cleaner and everyone will live happily ever after. At least that's what they tell us.
Sources
[1] https://www.whitehouse.gov/briefing-room/presidential-actions/2021/05/20/executive-order-on-climate-related-financial-risk/
[2] https://www.inclusivecapitalism.com/about/