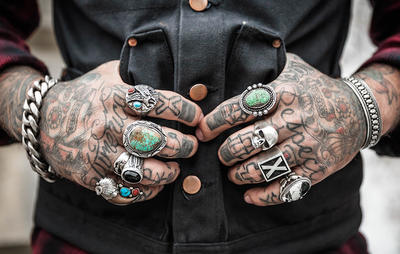 In the natural world snowflakes are beautiful, delicate intricacies that are composed of thin, microscopic ice that break apart at the slightest touch or when exposed to sunlight. The term "snowflake" is also a popular designation used today to describe people who are so delicate that they get offended too easily. The "snowflake generation" refers to the new millennials who are just emotionally unable to cope with any "culturally insensitive" truth or debate that challenges their own personal confort zones.
This has led many churches and pastors to downplay any message of truth that offends this new generation that has been indoctrinated since kindergarten, elementary school, junior high, high school and all the way through the universities – with the notion that "You are special, you are unique, you are beautiful just the way you are, you are a snowflake so celebrate who you are." Many churches are no longer emphasizing the fact that people, especially young adults, need to repent of their sins. For them to repent would mean that they would have to leave their "safe spaces" created to shelter them from the trauma of having to hear ideas that oppose their own.
Biblical repentance is offensive to the inclusive ideology of our generation that teaches that we are to be proud of who we are and celebrate our uniqueness. The concept of repentance is an insinuation that somehow something is wrong with our culture and people. "Who are you to judge anyone else with a message of change?" is the message we so often hear today. The snowflake generation rejects the idea of being told that they are wrong and would rather hear words that would make them feel special.
"That this is a rebellious people, lying children, children that will not hear the law of the LORD: Which say to the seers, See not; and to the prophets, Prophesy not unto us right things, speak unto us smooth things, prophesy deceits." Isaiah 30:9, 10.
The church's response to our emotionally challenged and over-sensitive generation is to preach the gospel: "And he said unto them, Go ye into all the world, and preach the gospel to every creature." Mark 16:15.
This gospel includes a call to repent. Without repentance, and more specifically, without repenting of the prevailing sins of this age, there is no real gospel. The New Testament "gospel" was very clearly established right at the beginning with the preaching of John the Baptist. The message given to him by God was quite clear:
"And he came into all the country about Jordan, preaching the baptism of repentance for the remission of sins." Luke 3:3.
Every Christian who is actively engaged in sharing the gospel needs to know that they have been given a divine calling. The most fundamental and crucial element of the gospel ministry is to know in uncertain terms the type of gospel message we are giving to the world. Repentance is at the core of the gospel message and is found throughout the entire New Testament.
Matthew 3:1-2 – John preached repentance
Mark 1:14-15 – Jesus preached repentance
Mark 6:12 – The disciples preached repentance
Acts 2:37-38 – Peter preached repentance
Acts 17:30 – Paul preached repentance
2 Peter 3:9 – God demands repentance
We live in an age where we are so afraid of offending anyone. People today are offended by just about anything, and because of this many pastors and churches are playing it safe and tip-toe around "certain topics" for fear of offending someone. This is affecting the church and in many instances the gospel is becoming watered down into a type of sweet Kool-Aid that can be enjoyed by everyone. The pure truths of the gospel that cuts and "pricks our hearts" (Acts 2:37) are being omitted so that the world can feel welcomed while their "ears are tickled" (2 Timothy 4:3) in a "culturally sensitive" church environment.
Far too many people care more about entertaining and amusing people than they do about preaching the gospel of Jesus Christ. This is causing modern pastors to sugar-coat the gospel in order to keep the people happy. In many of today's churches the ministers stand up before the crowd, smile and say something like this:
"It is good to see you! Welcome! Thank you for coming. We hope you have a great time. We have lots of entertainment for everyone. There will be a musical performance in just a moment. And don't forget, after the concert, we have coffee and cake for everyone."
This is typical for many churches today. However, John the Baptist, the very first evangelist to preach the gospel of Jesus Christ would have none of this men-pleasing, anti-gospel style of speaking. Please consider the stark contrast between the very first gospel evangelist in the New Testament and the modern preachers we have today. Notice the very first words recorded in scripture that came out of the evangelist's mouth when he stood up before the crowd.
1. "O generation of vipers, who hath warned you to flee from the wrath to come? Bring forth therefore fruits worthy of repentance." (Luke 3:7-9). These words were spoken to the pious self-righteous religionists who had deceived the church by making themselves out to be God's wonderful leaders. John exposed their pride and cruelty towards others and showed them to be a a generation of disobedient vipers.
2. "Impart to those who have none" was the message given to the rank and file members of the church (Luke 3:10, 11). John rebuked their lack of kindness and failure to minister to the needs of others. God's children were to demonstrate both virtue and compassion to the suffering.
3. "Exact no more than that which is appointed you" was the message given to the tax-collectors (Luke 3:12, 13). This was a message exposing the fraud and extortion that was perpetuated by the tax-collectors while the Roman government turned a blind eye to the abuses.
4. "Do violence to no man, neither accuse any falsely; and be content with your wages" was the message given to the Roman soldiers and Roman authorities (Luke 3:14). This was a message exposing the false imprisonment, the manufacturing of false evidence, the giving of false testimony, the false kangaroo courts of the Roman government and the greed that motivated all this fraud.
This was quite a message. Its content, delivery and style is so completely different than anything we see or hear today in the snowflake generation. Many Christian leaders today would condemn John as being far too unloving, ungracious, un-Christlike and insensitive. Our churches would never invite this guy to our Bible conferences. He would never be given a platform at our world gatherings. He would be condemned for his negativity. They would reject his delivery and manners as being too harsh and too risky in turning people away.
Now, if this were not enough we find another revelation regarding the preaching of John that is also being rejected today:
"But Herod the tetrarch, being reproved by him for Herodias his brother Philip's wife, and for all the evils which Herod had done, Added yet this above all, that he shut up John in prison." Luke 3:19, 20.
John was imprisoned for exposing the national sins and corruption of his day. He was eventually beheaded for pointing out the sins of the king. While the so-called "pious religious leaders" were afraid of rocking-the-boat, John the Baptists rebuked King Herod for his "sexual" sins. While the false ministers of the day wanted to "love" King Herod into the kingdom of God, John preached "repentance for the remission of sins" (Luke 3:3).
Indeed, too many of our pastors today refuse to preach against the fashionable sins of our time. They fail to call men and women to repentance with regards to sexual immorality, same-sex marriage, gender identity, the LGBT movement, ordaining gay clergy and other sexual issues.
John the Baptist, the forerunner of Christ, spoke plainly on this "delicate" matter that others ignored because he knew that this was part of his responsibility before God and he knew that this was part of the gospel message. But why is it that many pastors won't say one word against the popular sins of our day? The reason is because they have compromised the gospel of repentance to keep the masses happy and seem to be more interested in keeping the offering boxes flowing. Many of our pastors have more in common with Pilate than they do with John the Baptist. Pilate was a compromising coward who knowing that Jesus was innocent chose to please the crowd instead of standing up for truth.
"And Pilate answered and said again unto them, What will ye then that I shall do unto him whom ye call the King of the Jews? And they cried out again, Crucify him. Then Pilate said unto them, Why, what evil hath he done? And they cried out the more exceedingly, Crucify him. And so Pilate, willing to content the people, released Barabbas unto them, and delivered Jesus, when he had scourged him, to be crucified." Mark 15:12-15.
How many pastors today are more interested in pleasing the crowd than in standing with Christ and His truth? How many pastors will never take a position on certain "controversial issues" for fear of losing their jobs, going to prison or losing their heads? Some preachers out of fear of losing the praise and applause of men would rather play it "safe." But they will never be safe in the eyes of God.
"Those ministers who are men pleasers, who cry, Peace, peace, when God has not spoken peace, might well humble their hearts before God, asking pardon for their insincerity and their lack of moral courage. It is not from love for their neighbor that they smooth down the message entrusted to them, but because they are self-indulgent and ease-loving. True love seeks first the honor of God and the salvation of souls. Those who have this love will not evade the truth to save themselves from the unpleasant results of plain speaking. When souls are in peril, God's ministers will not consider self, but will speak the word given them to speak, refusing to excuse or palliate evil." (Prophets and Kings, 141).
In case you are wondering if John the Baptist's message or his methods were approved of God, it might be worth reading what Jesus had to say about him:
"Verily I say unto you, Among them that are born of women there hath not risen a greater than John the Baptist: notwithstanding he that is least in the kingdom of heaven is greater than he." Matthew 11:11.
The church is not called to be a reflection of what the world loves. No, instead we are to be a contrast to the culture of our time. We have been given a messenger to bear to the world. The gospel of repentance is even more relevant and necessary today than it was in John's day.
"In this fearful time, just before Christ is to come the second time, God's faithful preachers will have to bear a still more pointed testimony than was borne by John the Baptist. A responsible, important work is before them; and those who speak smooth things, God will not acknowledge as His shepherds. A fearful woe is upon them." (Testimonies to the Church, Vol. 1, p. 321).