"They drank wine, and praised the gods of gold, and of silver, of brass, of iron, of wood, and of stone." Daniel 5:4.
America has fully embraced paganism as 70,000 Wiccan, Satanists, nudists, new agers, sorcerers, earth-worshippers, party revelers and curiosity seekers descend to Black Rock Desert in Nevada for 8 days of debauchery and spiritualism starting today and running through Labor Day weekend.
The annual "Burning Man Festival" is the largest gathering in the world where revelers from around the globe dance the nights away as loud music blasts a wide range of music, from hip-hop, techno and electronic.
The all night dance parties include invoking on the pagan deities, nudity, unrestrained sex and drug use, while during the day partygoers are treated to "artistic" displays and "spiritualistic" exercises, which include worshiping pagan gods. Every occult practice is on full display. This is a revival of the Old Testament worship of Baal.
The national, mainstream media is covering this event but they are reporting it simply as an "arts" and "music" festival. What they don't tell you is that the biggest draw for the party-goers is the free, casual sex that is absolutely rampant at the Burning Man Festival. And it isn't just one on one sex that we are talking about, they actually have an orgy tent or temple that is always open. This is what is on full display in America. Every manner of perversion is glorified.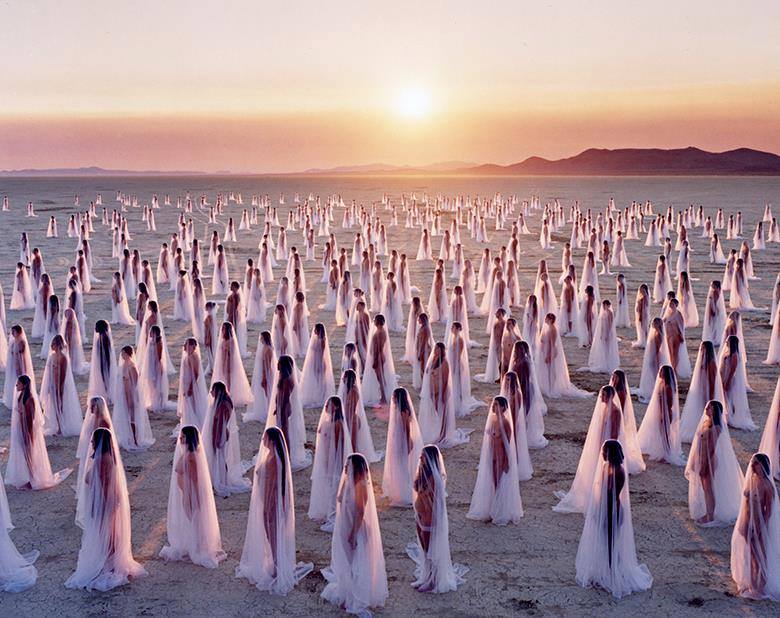 This festival has become so popular that other nations are following in America's footsteps and have launched their own free-love and free-spirited events in Israel, Africa, Spain, England and Australia. They all follow the same principles and and philosophy as the Nevada gathering.
Many ancient cultures such as Greece, Babylon, Rome, Sodom and the antediluvians ceased to exist for participating in these same displays of reckless revelry and sensuality. God won't be mocked. He is about to bring the curtain down on all this nonsense which America has bought into the world since the sexual/cultural revolution of the 1960s.
The Scriptures point to a sexual  and moral depravity that will exist in our world during the last days, the period just before the time of the end. Our generation is witnessing the fulfillment of this end time sign in an unprecedented way. The sexual revolution of our time has no parallel in history.
"This know also, that in the last days perilous times shall come. For men shall be lovers of their own selves, covetous, boasters, proud, blasphemers, disobedient to parents, unthankful, unholy, Without natural affection, trucebreakers, false accusers, incontinent, fierce, despisers of those that are good, Traitors, heady, highminded, lovers of pleasures more than lovers of God" 2 Timothy 3:1-4.
How long will God allow this pagan perversion to continue? The Scriptures reminds us that there is a limit to God's mercy.
"And it shall be, if thou do at all forget the LORD thy God, and walk after other gods, and serve them, and worship them, I testify against you this day that ye shall surely perish. As the nations which the LORD destroyeth before your face, so shall ye perish; because ye would not be obedient unto the voice of the LORD your God." Deuteronomy 8:19, 20.
"And I will cut off witchcrafts out of thine hand; and thou shalt have no more soothsayers: Thy graven images also will I cut off, and thy standing images out of the midst of thee; and thou shalt no more worship the work of thine hands…And I will execute vengeance in anger and fury upon the heathen, such as they have not heard." Micah 5:12, 13, 15.
"And I will utter my judgments against them touching all their wickedness, who have forsaken me, and have burned incense unto other gods, and worshipped the works of their own hands." Jeremiah 1:16.