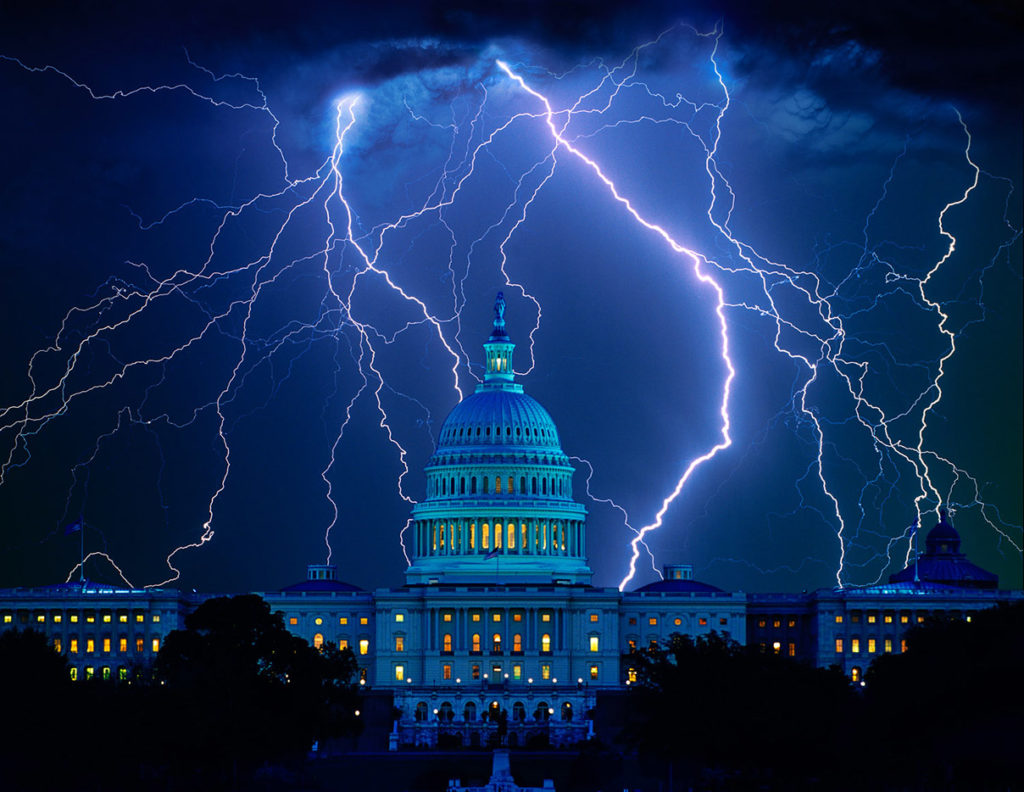 "Soon grievous troubles will arise among the nations—trouble that will not cease until Jesus comes" (Maranatha, p. 25).
The thin line that divides civility and anarchy is rapidly disappearing in America. Daily we are being drawn closer into a new political divide that is polarizing our nation. Just look at the events that have happened during the last few days.
"Wednesday, a white man with a history of violence shot and killed two African-Americans, seemingly at random, at a Kentucky Kroger store following a failed attempt to barge into a black church.

"After mail bombs were being sent to people who'd been criticized by the President, a suspect was arrested Friday — a man who had railed against Democrats and minorities with hate-filled messages online.

"And Saturday morning, a man shouting anti-Semitic slurs opened fire at a Pittsburgh synagogue, killing 11 people attending Jewish services. [1]
It's hard to understand the kind of hate we are seeing today. Our nation is facing overwhelming challenges as people are losing faith in each other. When did we stop debating ideas about religion & politics and start killing each other? How did we come to a place where it has become common for our citizens to despise and hate one another? We now have Americans conspiring violence and terror against their fellow Americans.
Sadly, the hatred being expressed on both sides of the political debates will not go away; it just seems to keep growing. We were warned that all the self-restraints imposed by God upon the hearts of men and women would one day be removed:
"Those who teach the people to regard lightly the commandments of God sow disobedience to reap disobedience. Let the restraint imposed by the divine law be wholly cast aside, and human laws would soon be disregarded…The civilized world would become a horde of robbers and assassins; and peace, rest, and happiness would be banished from the earth" (Great Controversy, 585).
There is a movement that is working to remove both divine and human law from our society:
"At the same time anarchy is seeking to sweep away all law, not only divine, but human" (Education, 228).
If this corruption is not cleaned up by restoring God's law upon the carnal, sinful hearts of men and women, it will only be a matter of time before our civilization collapses. Why? Because peace and happiness is being banished from the earth and we are slowly becoming a society of home-grown assassins.
On a positive note, tragedy does brings out the best in some Americans. There will always be a few who will put forth unselfish efforts to help others. After the massacre at the Jewish synagogue in Pittsburg, local Muslims in the community mobilized together and raised $120,000 to help the victims. [2]
We need much more of this kind of response from our citizens. It is sad that these acts of mercy have become the exception instead of the rule.
So what is the perfect storm? Well, when you consider (1) the political and social strife and the shootings that are growing in America and combine that with (2) all the other world conflicts taking place in the other nations, and when you factor in (3) the devastating natural disasters that are increasing here and abroad, and finally when you see (4) the rampant secularization, apostasy and moral collapse of all the churches – when you put all of this together – this is the making of the perfect storm!
A storm that will bring in the greatest crisis this world has ever known. And during this crisis, Jesus will intervene and He will return to deliver those who have remained faithful to Him.
"And at that time shall Michael stand up, the great prince which standeth for the children of thy people: and there shall be a time of trouble, such as never was since there was a nation even to that same time: and at that time thy people shall be delivered, every one that shall be found written in the book." Daniel 12:1.
Sources
[1] https://www.cnn.com/2018/10/28/us/72-hours-of-hate-in-america/index.html?no-st=1540847338
[2] https://www.theguardian.com/us-news/2018/oct/29/us-muslims-charity-pittsburgh-synangogue-shooting-victims