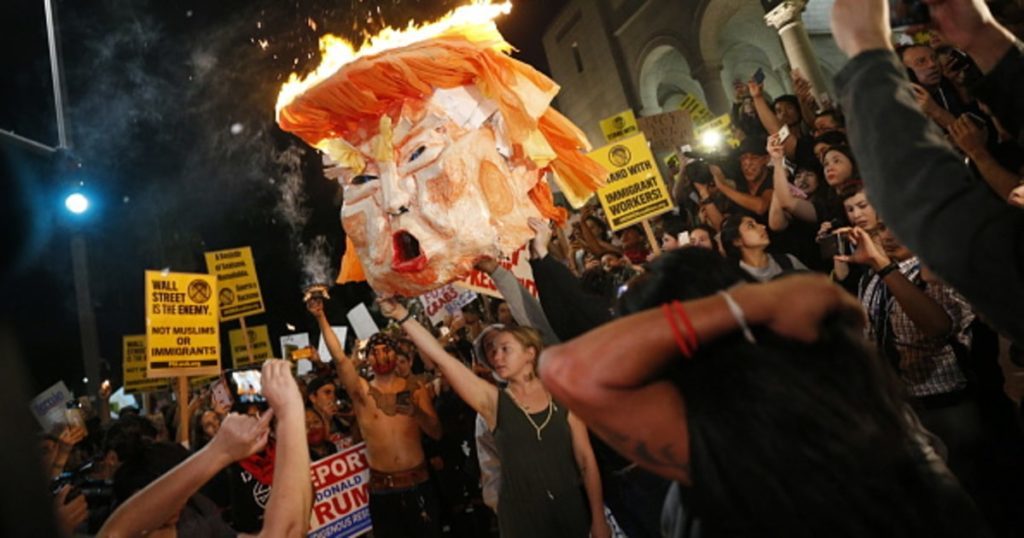 Hundreds of thousands of people are expected to descend on Washington D.C. during Donald Trump's inauguration. Some will be there to celebrate his presidency and anti-Trump protesters will be there to disrupt the ceremony. There has been talks of assassinations, impeachments, disruptions, riots, terrorism and complete chaos.
All indications show that things could really get out of hand. Will the police have live ammo and will they be willing to use it if the protest get violent? Will we see a repeat of the Ferguson, MO riots? The situation will not go down well if anti-Trump Latino or black gangs clash with pro-trump white biker-gangs considering that these parties all plan to attend the inauguration.  And all of this because people want to exercise their 1st Amendment Rights? Year right!
We have never seen this happen before where protesters are advertising their terrorist operations in advance. There are all sorts of groups that are openly publishing their premeditated crimes. Unbelievable. We can only pray that law enforcement will be able to maintain the peace and respond "appropriately" if necessary.
All of this is just a sign of what is to come for the next 4 years! Is the following condition of turmoil coming to pass in our land because we are forsaking God?
"And in those times there was no peace to him that went out, nor to him that came in, but great vexations were upon all the inhabitants of the countries. And nation was destroyed of nation, and city of city: for God did vex them with all adversity" 2 Chronicles 15:5, 6.