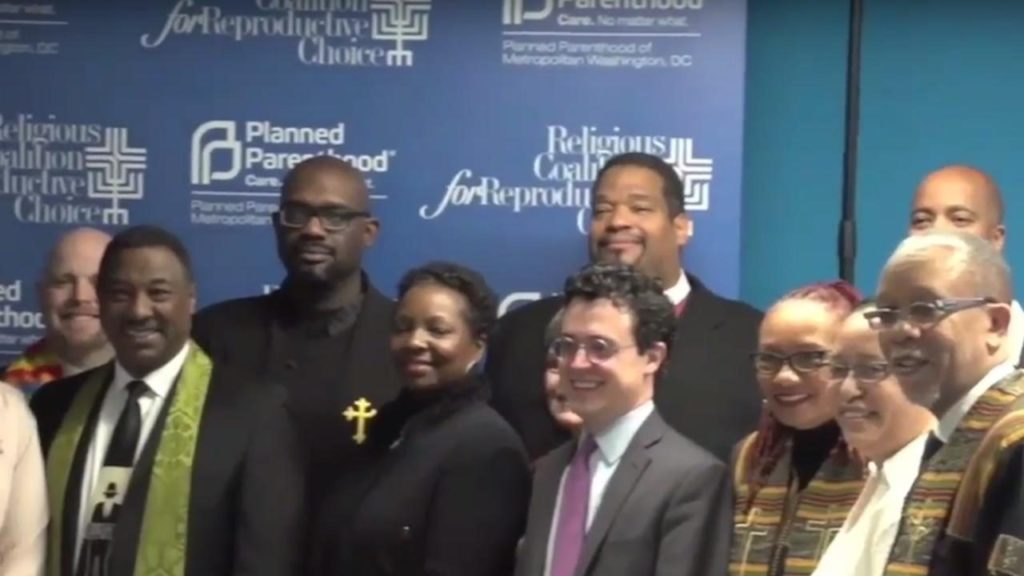 "Woe to those who call evil good and good evil, who put darkness for light and light for darkness, who put bitter for sweet and sweet for bitter." Isaiah 5:20.
Church leaders usually gather around abortion clinics to protest and condemn the procedures taking place inside of these buildings. But now they are huddling around these abortion clinics to bless the buildings where abortions are being performed. Unbelievable. Can you image these so-called Christian leaders coming together to "bless" the murder of children? [1]
Seeking God's blessings for abortion clinics is to assume that God condones this great evil. These men and women are attempting to bless something that God will never bless. They are not true Christians, they are of the synagogue of Satan (Revelation 3:9) because no true Christian would stand around and call down God's blessings during the killing of unborn children.
Jesus warned those who would dare harm any of His "little ones." He said that it would be better to tie a millstone around your neck and throw yourself into the sea than to offend any of His "little ones" (Matthew 18:6).
This isn't the first time that "Christian" leaders hold these blessing services for abortion clinics. A few years ago several "faith" leaders, including homosexual clergy, stood in front of an abortion clinic in Cleveland to bless it – because according to their diabolical disorientation they believe that "there is a reverence for life that happens in this (abortion) clinic" [2]
Is it any wonder that our world is declining morally at an alarming rate? We are sowing the seeds of death and hate for which we will soon have to reap a very bitter harvest of more death and destruction.
"Be not deceived; God is not mocked: for whatsoever a man soweth, that shall he also reap. For he that soweth to his flesh shall of the flesh reap corruption; but he that soweth to the Spirit shall of the Spirit reap life everlasting." Galatians 6:7, 8.
Shame on these so-called faith leaders who are "blessing" these abortion clinics. They attempt to make a mockery of God. You cannot bless that what God's has cursed. Murder is sin and no one here on earth can change this fact.
"And surely your blood of your lives will I require; at the hand of every beast will I require it, and at the hand of man; at the hand of every man's brother will I require the life of man." Genesis 9:5.
[1] https://www.theblaze.com/news/2018/10/24/faith-leaders-to-bless-abortion-clinic-accessing-and-providing-abortions-are-godly-decisions?fbclid=IwAR3h7RU2LVyWs9uuzfZhNTn_z2uj4qs0iyHdHG-O007G1vEEdg_3OmVBsVg
[2] https://www.lifesitenews.com/news/methodist-episcopalian-clergy-bless-cleveland-abortion-clinic-in-prayer-ser