We are trying to save the planet while people perish for the truth. Why are we as a church so quick to engage in activities that have nothing to do with the salvation of souls? If global elitists demand urgent action to combat climate change, the church also repeats those calls as well. If an activity focuses on matters of this life and not heaven, we also want to know everything about it. If Pope Francis calls the world to promote his ecological opinions (Laudato Si'), there we go again, actively participating in trying to save Mother Earth.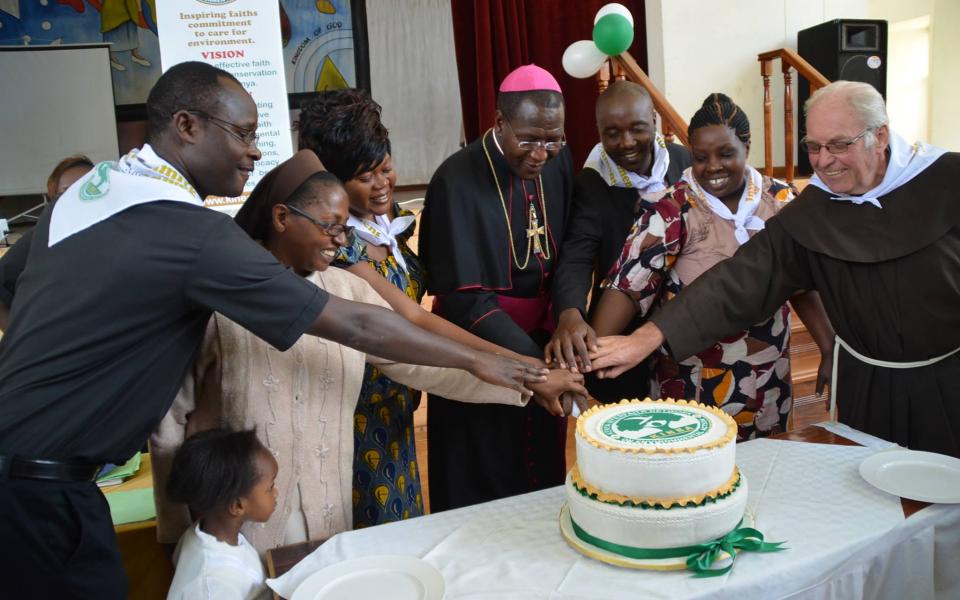 The Kenya Interfaith Network on Environment Action (KINEA) was formed to take care of our "creation," says a news report. They have created a "Cooperation Circle" that includes Adventists, Catholics, Evangelicals and non-Christian religions. [1] Its mission is to help people understand the "role" that religion has in promoting "environmental protection" and addressing the issue of "climate change." Pope Francis could not have articulated his climate policy any better.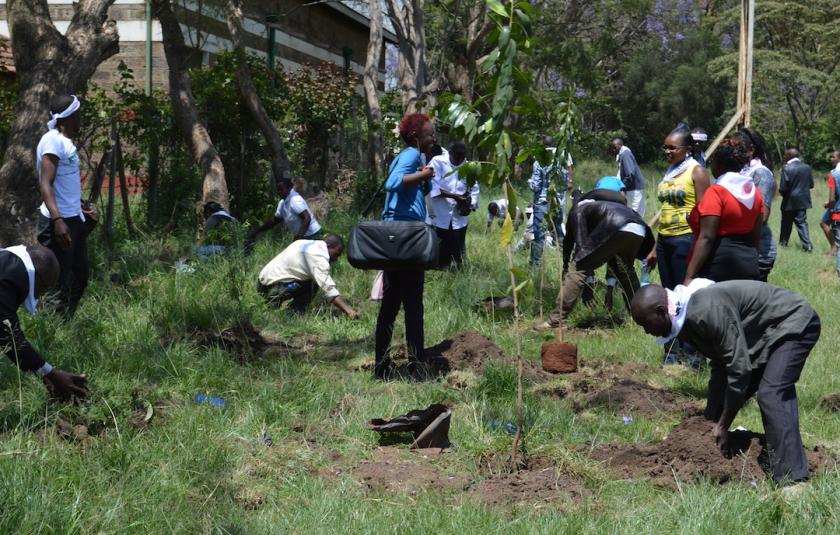 KINEA is committed to "inspire active participation of faith groups in environmental care through "training," "environmental actions," "networking," and "advocacy." [1] KINEA is basically adopting the environmental social teachings that have been formulated by the Vatican. They are trying to turn"faith groups" into good ecumenical stewards of Mother Earth. By working together, churches can refocus their mission to fighting climate change for the "common good" of future generations. This is Laudato Si' in action. Notice the Pope's words:
"Doomsday predictions can no longer be met with irony or disdain. We may well be leaving, to coming generations debris, desolation and filth. The pace of consumption, waste and environmental change has so stretched the planet's capacity that our contemporary lifestyle, unsustainable as it is, can only precipitate catastrophes, such as those which even now periodically occur in different areas of the world. The effects of the present imbalance can only be reduced by our decisive action, here and now." (Laudato Si' Section 161). [2]
The only "filth" that we will leave to future generations is the sinful "abomination of desolation" (Matthew 24:15, 16) that is establishing itself before our eyes. True biblical faith is being replaced by pantheism and spiritualism. The word of God is disappearing while the erroneous theories of man are exalted. And we are not concerned at all with this? Will we continue to yield to worldly environmental policy, or will we resist changing the Three Angels' Message of Revelation 14 for the new Vatican-approved climate creed?
There is no doctrine in the Bible about the environment other than worshiping the Creator on the day that commemorates His creation – the Seventh-day Sabbath (Exodus 20:8-11). There is no biblical model for energy or climate policies. There is only one policy for Christians when it comes to our planet, and our problem is sin.
Sin has destroyed our world. The health of the earth will never improve while the abominations of feminism, ecumenism, humanism, Romanism, pantheism and the LGBT+ indoctrination continue to increase in our world. Transgression is what is causing out world to deteriorate:
"The earth mourneth and fadeth away, the world languisheth and fadeth away, the haughty people of the earth do languish. The earth also is defiled under the inhabitants thereof; because they have transgressed the laws, changed the ordinance, broken the everlasting covenant. Therefore hath the curse devoured the earth … The earth shall reel (wobble) to and fro like a drunkard, and shall be removed like a cottage; and the transgression thereof shall be heavy upon it; and it shall fall, and not rise again." Isaiah 24:4-6, 20.

"The earth also and the works that are therein shall be burned up … Nevertheless we, according to his promise, look for new heavens and a new earth, wherein dwelleth righteousness." 2 Peter 3:10, 13.
Both the "earth" (planet) and the "works that are therein" (lawlessness) will come to an end. The priorities for God's people must be found in His truth and morals (Three Angels' Message). The souls of men and women must be sanctified by God's word (John 17:17); not by worldly political policies. Healing comes from hearing and obeying God's word (James 1:22); not by embracing false gods. Why would anyone replace our faith with the false hopes of a utopia here on earth?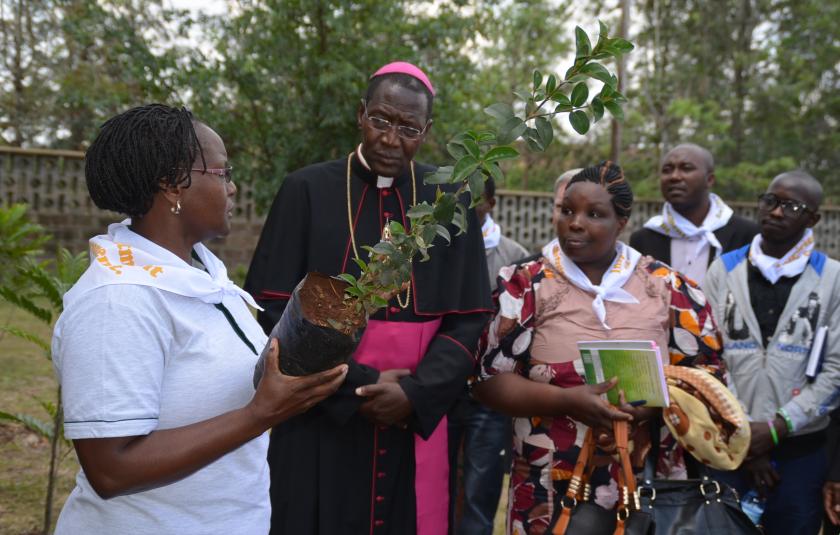 Before we embark on an ecological journey with Catholics, Evangelicals, and non-Christian religions, can we look first to see how we can restore the faith that was destroyed by many of these same faith groups (Rome)? Is it so wrong to ask our Seventh-day Adventist leaders to be good stewards of the truth, first? Shouldn't our burden be more on saving souls than saving trees?
"Satan is continually seeking to overcome the people of God by breaking down the barriers which separate them from the world. Ancient Israel were enticed into sin when they ventured into forbidden association with the heathen. In a similar manner are modern Israel led astray. 'The god of this world hath blinded the minds of them which believe not, lest the light of the glorious gospel of Christ, who is the image of God, should shine unto them.' [2 Corinthians 4:4.] All who are not decided followers of Christ are servants of Satan. In the unregenerate heart there is love of sin, and a disposition to cherish and excuse it. In the renewed heart there is hatred of sin, and determined resistance against it. When Christians choose the society of the ungodly and unbelieving, they expose themselves to temptation. Satan conceals himself from view, and stealthily draws his deceptive covering over their eyes. They cannot see that such company is calculated to do them harm; and while all the time assimilating to the world in character, words, and actions, they are becoming more and more blinded" (Great Controversy, p. 508).
Sources
[1] https://uri.org/who-we-are/cooperation-circle/kenya-interfaith-network-environment-action
[2] http://www.vatican.va/content/francesco/en/encyclicals/documents/papa-francesco_20150524_enciclica-laudato-si.html