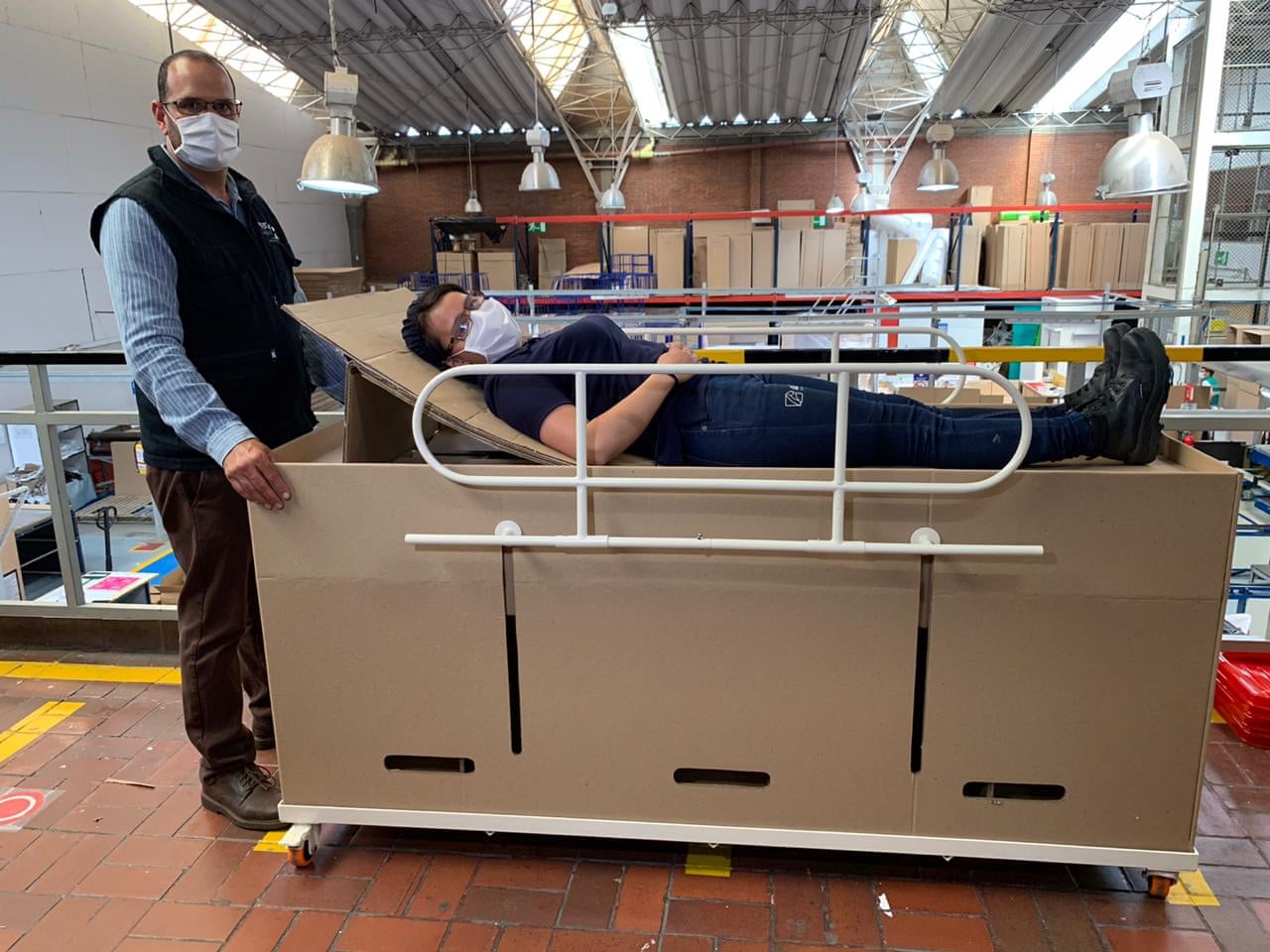 Our world is really in bad shape. Whenever there is a crisis, some people benefit from that crisis. In Colombia they are manufacturing hospital beds made of cardboard that can be converted into coffins for patients with COVID-19. When a coronavirus patient dies, the bed can be turned into a coffin and carried out and stacked with the others. [1] This is the most depressing thing we've seen come out of the COVID-19 crisis.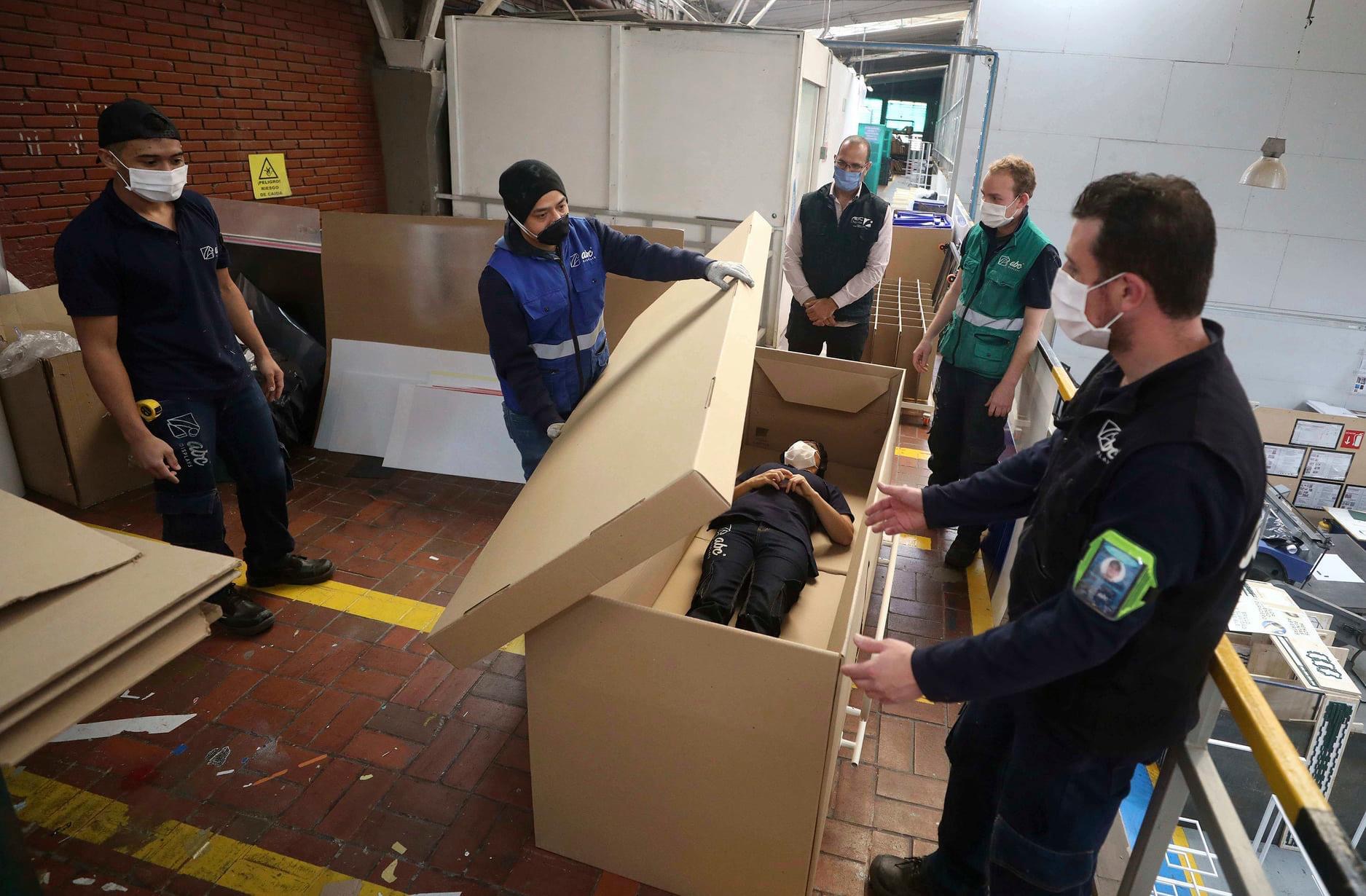 We believe in efficiency and practicality, but these COVID-19 hospital deathbed coffins have crossed the line. Who wants to lie down in a hospital bed that can be turned into a coffin? Healthcare workers don't seem to be overly optimistic about your prognosis if they tell you, "It's going to be fine, but just as a precaution, try this coffin (bed) on for size."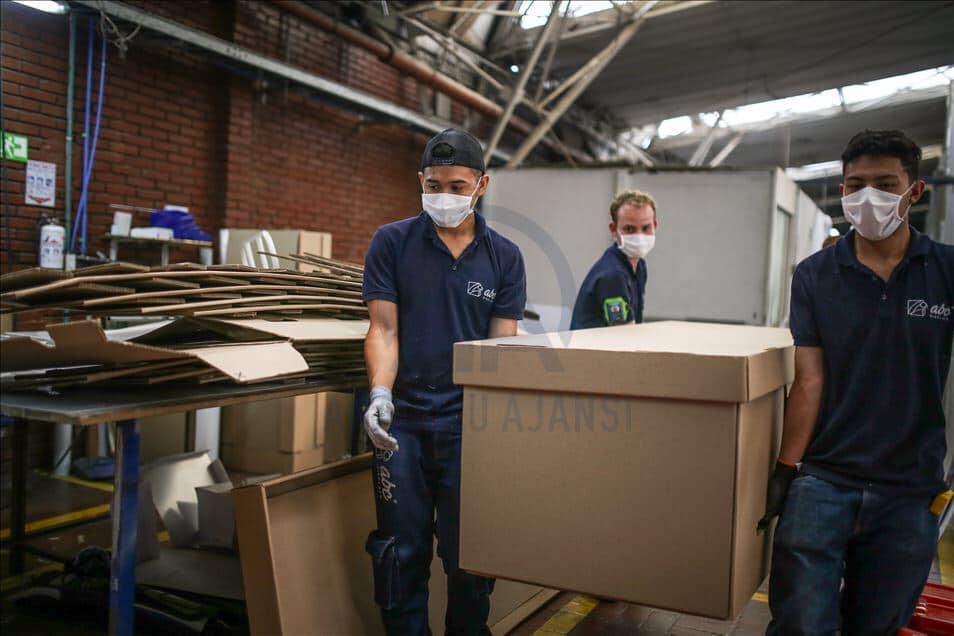 That doesn't give anyone any confidence in the hospital staff when they ask people to crawl into a bed that can easily be turned into a coffin. It's as if the hospital isn't going to go to great lengths to save you. You have to know that if any hospital offers you a convertible coffin bed, it will not be a good hospital stay. The video below gives you a demonstration on how quickly and easily the new hospital beds can be turned into coffins.
Who cares if these deathbeds are environmentally friendly, biodegradable and safe for the planet, crawling into one of these beds suggests that the hospital intends for the patient to die before even beginning to treat them. Avoid hospitalizations, especially if you are in Colombia. Because if they give you one of these beds, you have a pretty good idea of ​​how you will be leaving the hospital.
What will they think of next? Maybe they will come out with a flammable hospital bed for easy cremation.
Sources
[1] https://www.theguardian.com/world/2020/may/27/colombia-coronavirus-cardboard-hospital-beds-coffins