Netflix will be releasing a French movie [1] called "Cuties" on September 9, 2020. [2] It is a story about 11 year- old girls who, according to Sundance – an organization that advances film and theater – "enthusiastically embrace an increasingly sensual dance routine, sparking the girls' hope to twerk (sexual dance) their way to stardom at a local dance contest." [3]
CUTIES — a coming-of-age tale from Maïmouna Doucouré (@My_moon_a) and Sundance winner from earlier this year — is coming Netflix on 9 September! pic.twitter.com/LfHkJl7A6b

— NetflixFilm (@NetflixFilm) August 18, 2020
"Twerking" is a dance that is supposed to mimic the movements of the female body during sexual intercourse. This speaks volumes about the deep levels of corruption and perversion our society has fallen to when the movie industry exploits innocent 11-year-old girls. This is the same movie industry that is steeped in sex, drugs and alcohol.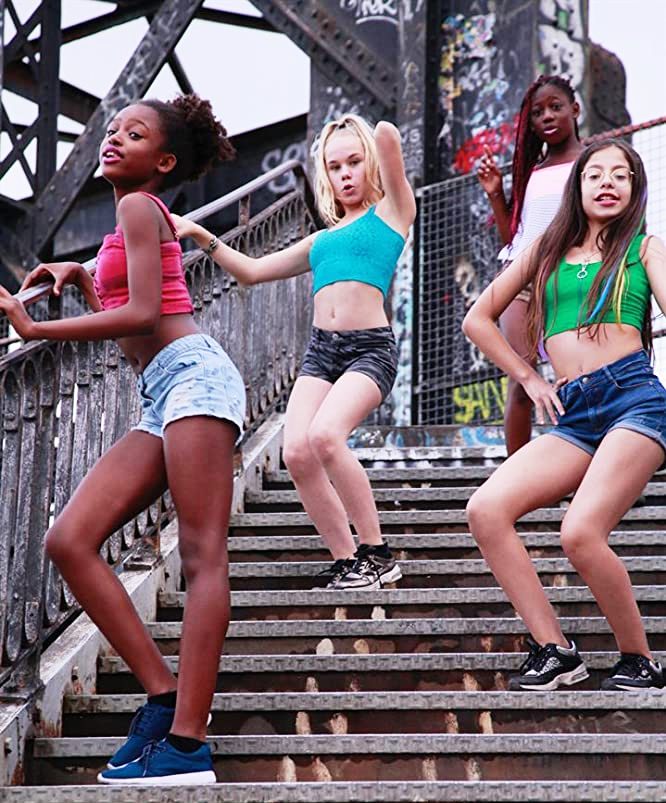 But we are talking about children who cannot give consent to being exhibited in a sexual way so that their parents and the film industry can make money. This is a sign that we as a society have reached the lowest point possible. Oh, but it gets a lot worse. This movie sexualizes ELEVEN year-old girls for the viewing pleasure of pedophiles and perverts in an age when sex trafficking and pedophilia are so rampant! There is no excuse for this. Our culture has really hit rock bottom. These children don't know any better and it's up to the parents to protect them.
The film "Cuties" is the story of an 11 year-old Muslim girl, Amy, who rebels against her family's conservative traditions to engage in sexual dancing. The moral principles of respect, self-worth, honor and modesty are being replaced with a new set of values. Children are being taught that good looks, a sexy body, jewelry, expensive clothes, being in the spotlight and money are the important things of life.
On one side, our society complains that women should be treated with respect and dignity, but then we sexually enslave our nation and seduce our young children by sexualizing them. What influence will this movie have on all the young girls who will be watching this? Sexual militants are on a crusade to bring debauchery and perversion into every home.
We are witnessing the greatest sexual revolution in our nations' history. More and more people are being sexually depraved as the moral fiber in our country is being ripped apart. Will our people be warned? Will we become a generation of sexual deviants and slaves to base passions and sinful lusts? According to Bible prophecy, these exhibitions will become the prevailing attitude that will mark the generation that will see Jesus return. The signs are speaking to us. They are proclaiming in thunderous tones that Christ is coming soon.
"There was glee and dancing, hilarity and singing, carried to an infatuation that beguiled the senses; then the indulgence in inordinate, lustful affections—all this mingled in that disgraceful scene. God had been dishonored; His people had become a shame in the sight of the heathen. Judgments were about to fall on that infatuated, besotted multitude. Yet God in His mercy gave them opportunity to forsake their sins" (Testimonies to Ministers, p. 102).
We lament the sexual epidemic that has infected our generation. These are the sins that invoke the holy indignation of a jealous and righteous God. Reason and righteousness is being replaced with pleasure and debauchery. When this epidemic becomes universal, the Lord will reveal Himself in the clouds of heaven.
"For as in the days that were before the flood they were eating and drinking, marrying and giving in marriage, until the day that Noe entered into the ark, And knew not until the flood came, and took them all away; so shall also the coming of the Son of man be." Mathew 24:38, 39.
Sources
[1] https://www.imdb.com/title/tt9196192/
[2] https://www.netflix.com/title/81111198
[3] https://www.sundance.org/projects/award-winner-tba-08