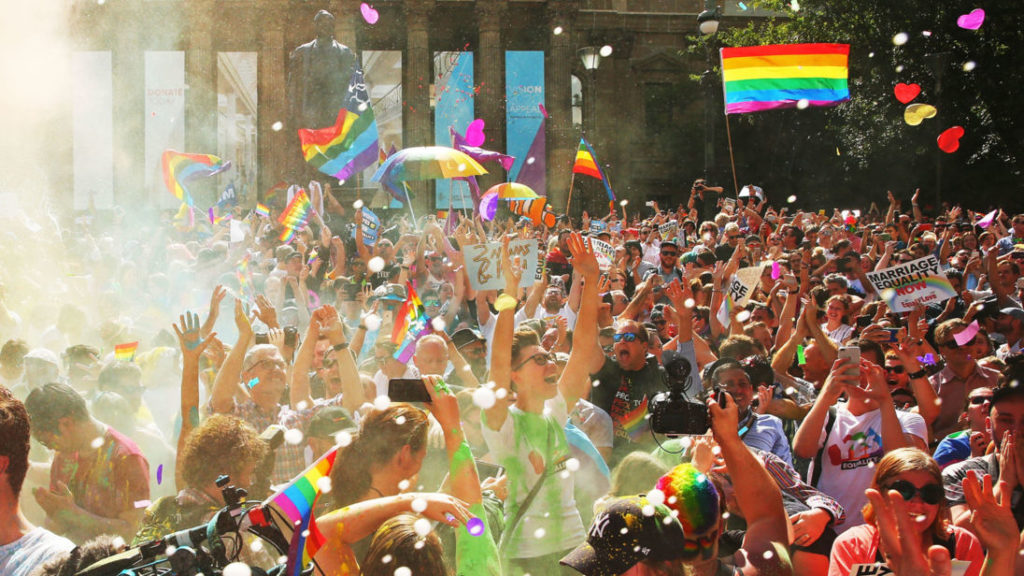 One of the last strongholds of Christianity has now fallen victim to the spoils of the ever-raging culture war. Thousands of gays and lesbians took to the streets to celebrate Australia's "Yes" vote to same-sex marriage. The new legislation now offers marriage equality and rights to the LGBT community. The vote should come as no surprise when you consider that prophecy has predicted that this would happen during the last days.
The Western, Christian civilized nations have long ago declared war against the God of heaven. Europe has already rejected God's standards of truth and morality and has accepted a post-Christian and godless view on marriage, gender identity and equality. Back in 2005 Canada became the first nation outside of Europe to legalize same-sex marriage. America followed suit in 2015 when the US Supreme Court legalized same-sex marriage to all of its states and territories. Now Australia is the latest "Christian" nation that is on the verge of total moral and spiritual collapse.
Australia voted to endorse same-sex marriage by an overwhelming margin of 62% in favor to only 38% who voted against it. This means that those who still espouse the Christian world-view on marriage have now become the "minority." Sadly, we are traveling down the same moral decline as did the ancient Romans and Greeks. These bygone civilizations adopted views on sexuality that were anti-Biblical and anti-God. They hated the Biblical views of morality so much that they put many of God's faithful people to death because of their views. Abraham and Lot were both minorities in Sodom and Gomorrah. And so it is today, those who still believe and teach the truths of the Bible are in the minority and are becoming the new targets of persecution by today's  immoral society.
"This know also, that in the last days perilous times shall come. For men shall be lovers of their own selves, covetous, boasters, proud, blasphemers, disobedient to parents, unthankful, unholy, Without natural affection, trucebreakers, false accusers, incontinent, fierce, despisers of those that are good, Traitors, heady, highminded, lovers of pleasures more than lovers of God; Having a form of godliness, but denying the power thereof: from such turn away." 2 Timothy 3:1-5.