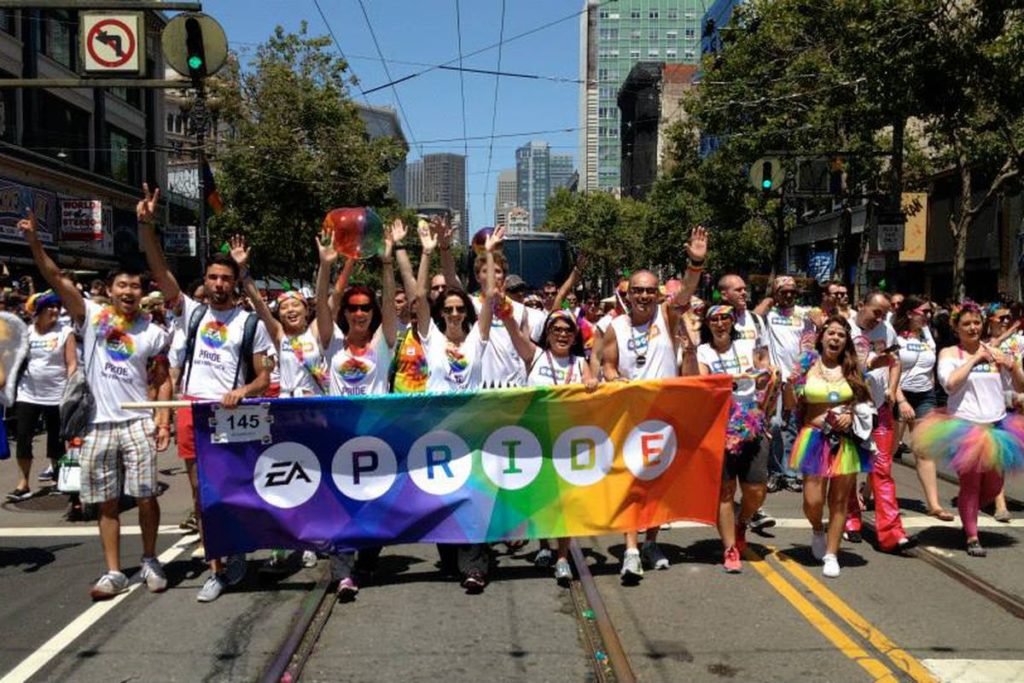 California Assembly Member Evan Low and three dozen other lawmakers are pushing a resolution (ACR-99) that would make preaching the biblical views of homosexuality a crime. The law would forbid counseling LGBT+ people to change their same-sex attractions or their gender identities. [1]
Churches and pastors would not be able to encourage members of the gay community to embrace the life-changing power of God's word. The state of California would basically be the final authority on biblical doctrine when it comes to sexuality. The state would also determine what the churches can teach and what it can't.
If passed, politicians would be able to dictate what teaching will be acceptable for pastors and their congregations. They are attempting to place themselves in the position of God and define morality. This would force people of faith to embrace what the Bible condemns – homosexuality.
This proposed legislation called Assembly Concurrent Resolution 99 (ACR 99) calls on "counselors, pastors, religious workers, educators" and institutions with "great moral influence" to stop promoting the idea that there is something morally wrong with homosexuality. The law would also condemn any attempt to ask people to change their LGBT+ beliefs or lifestyles. LGBT+ militants are trying to use the strong arm of the state to force their agenda upon the churches.
It's not enough for the LGBT+ movement that our society now openly celebrates gay pride month. It's not enough that rainbow flags have been flown on some federal and state institutions during certain gay pride events. It's not enough to force schools to teach their sexual views on our children. It's not enough that Hollywood is continually bombarding us with the LGBT+ lifestyle through movies and television. It's not enough to force bakeries, wedding photographers and other private business to embrace the LGBT+ cause.
They now want to silence the churches from pointing out what the Bible calls sin. Any sex outside of the divine will of God is sin. This includes sex outside of marriage, extramarital sex and homosexuality. The extreme, radical LGBT+ agenda wants to redefine love with gay love, marriage with gay marriage, the church with LGBT+ inclusive churches, manly pastors with gay pastors, the gospel of Christ with a rainbow philosophy and now they want to turn free speech into hate speech!
They are trying to forbid the churches from publicly teaching the biblical principles of morality and sexuality. They claim that the biblical view on sex is not free speech but hate speech. This California law would curtail Christian speech, but LGBT+ activists can still walk semi-naked in public during gay pride parades. Gay men can still whip other gay men with leather whips and while being led on leashes in public during gay pride parades. Gay men can still simulate sex acts in public during gay pride parades – and in front of children. This, according to the LGBT+ agenda, is OK and is considered free speech.
At the same time LGBT+ activists aim to criminalize all voices who defy their radical propaganda. They will use the strong arm of the state and any form of terror and intimidation to criminalize any message that speaks out against their agenda. The increasingly radical LGBT+ movement wants to close down churches and imprison any pastor who publicly defies and questions their obscene parades and immoral behaviors.
Instead of forcing the militant LGBT agenda upon our nation with tax-payers' money, our federal, state and local governments should clean up and root out the radical sexual revolutionaries from among them. Government should not be telling their citizens what to believe, how to worship and what is or isn't moral.
"Woe unto them that call evil good, and good evil; that put darkness for light, and light for darkness; that put bitter for sweet, and sweet for bitter!" Isaiah 5:20.
God, who is holy, has already defined morality, and He has declared a "woe" upon those who try to reverse the roles of sin and righteousness. An attempt to normalize sin by calling it virtuous or to condemn virtue by calling it sin is an attempt to confuse the distinctions between good and evil. Corrupt, sinful hearts prefer their own human reasonings instead of God's divine revelation. When people set aside the precepts of God to satisfy their own base lusts, this will bring unintended consequences:
"Remember ye the law of Moses my servant, which I commanded unto him in Horeb for all Israel, with the statutes and judgments … lest I come and smite the earth with a curse." Malachi 4:4, 6.
Sources
[1] https://leginfo.legislature.ca.gov/faces/billTextClient.xhtml?bill_id=201920200ACR99