There are some topics you simply don't joke about. Christian persecution is one of those subjects. The pain, the misery, the disparity and the death that comes from persecution is a tragedy, and not a punch line for a joke. This is a serious, no-laughing matter.
Christians in the Middle East are being burned alive. [1] There is a report that says that in one year alone "at least 215 million Christians around the world faced some level of persecution," and "each month, more than 300 Christians are killed for their faith" while "approximately 200 churches are destroyed." [2]
Ganoune Diop, the top religious liberty leader at the General Conference of Seventh-day Adventists joked about persecution and used this topic to make people laugh during an event that's supposed to address religious freedom for the persecuted. On February 6, 2019 during a meeting sponsored by members of the ecumenical movement in Finland, Ganoune Diop expressed how one of his interfaith friends had been "literally persecuting" him to play the flute. The crowd began to laugh. Diop continued by saying that he had to use his "freedom" to "resist" this persecution. There were more laughs from the audience.
Diop then said that he hoped his friend was not "offended" because he declined to play his flute, but that maybe in the future he would "indulge" him. Diop then said that if his friend was in fact offended, that he would have to "pray for him." By this time no one else was laughing except Ganoune Diop. You can see all of this in the above video.
All this took place during an event that was sponsored by the ecumenical movement. The logo with the cross in the boat behind Ganoune Diop says it all. That's the official logo of the ecumenical movement. But we will address this meeting in part #2.
So here we have Ganoune Diop describing how his friend had been continually insisting that he play the flute. Diop equates those requests and likens them to the real persecution that takes place every day in our world. Obviously he is joking about a subject that is not funny.
When we joke about Christian persecution we diminish the importance, the real concerns and the real sufferings that exist in our world. While Ganoune Diop was making people laugh, real Christians were enduring persecution somewhere in the world.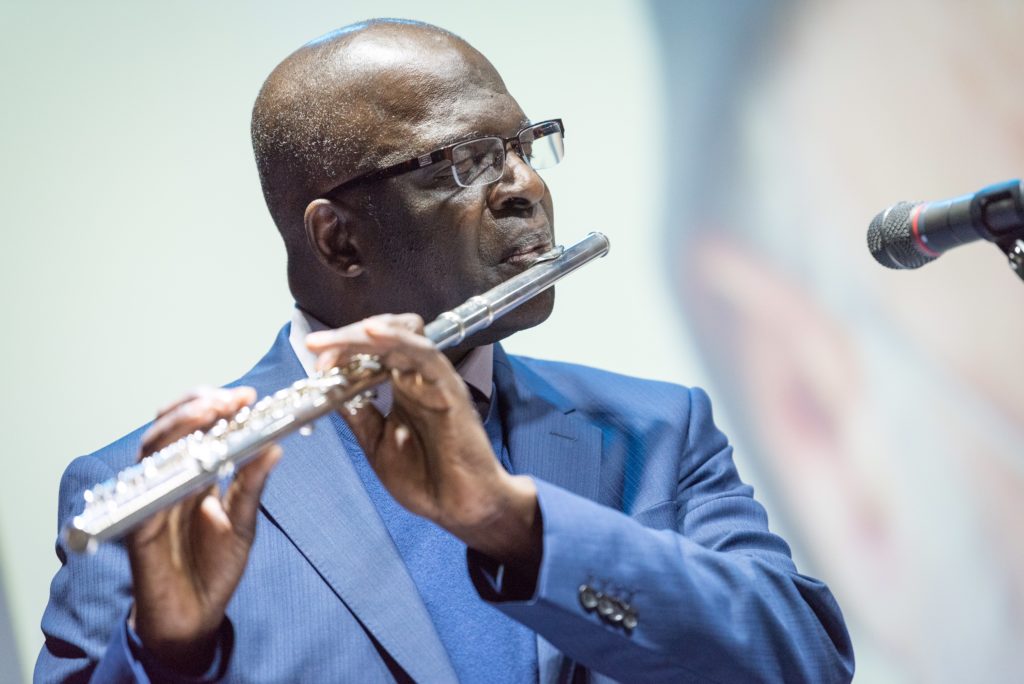 Sources
[1] https://www.independent.co.uk/news/world/middle-east/christian-girl-tells-her-parents-to-forgive-isis-after-she-is-burnt-alive-in-her-own-home-a7038611.html
[2] https://thehill.com/opinion/katie-pavlich/328375-pavlich-the-plight-of-christians