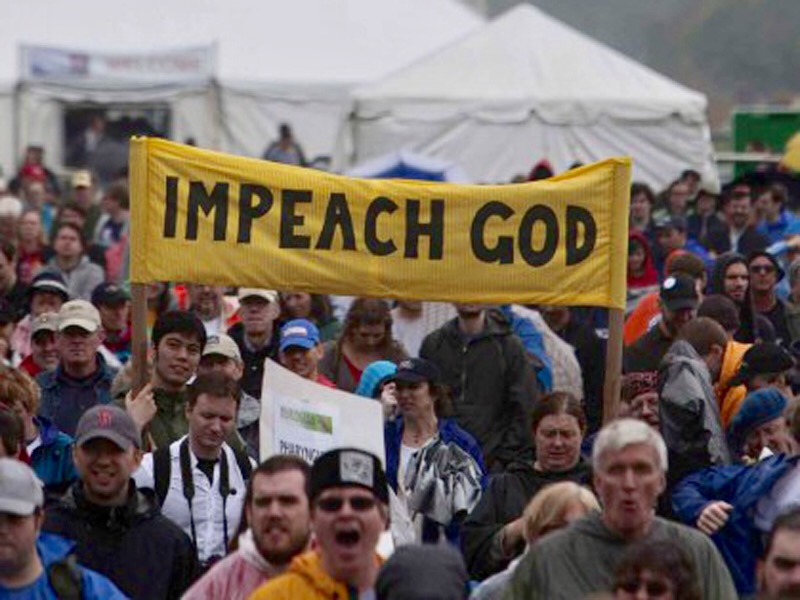 "This is the condemnation, that light is come into the world, and men loved darkness rather than light." John 3:19.
A new poll shows that more than 60% of Europeans believe that religion does more harm than good. This is proof that an anti-Christian fervor is growing throughout Europe. More Europeans believe that faith in God does not bring any positive social benefit to their communities.
There is a secular war being waged against faith and this latest poll shows the stunning development that God, the Bible and Christianity are being rejected. Europeans do not foresee the consequences that will follow when religious values are replaced with secular ones.
The teachings of God's word implants into the minds of men the principles of truth, love, equity, justice and righteousness. This is the very cornerstone of any nations' prosperity.
"Righteousness exalteth a nation." Thereby "the throne is established." Proverbs 14:34; 16:12.
"The work of righteousness shall be peace;" and the effect, "quietness and assurance forever." Isaiah 32:17.
Those who obey God's law will respect and obey the laws of his or her country. The gospel of Christ would actually bring real solutions to the social problems that legislators are seeking. But when you deprive the people and their rulers from the moral principles of God's word you are left without the restraints that would keep in check the influences of bigotry, selfishness, superstitions, vice and lawlessness.
"O that thou hadst hearkened to My commandments! then had thy peace been as a river, and thy righteousness as the waves of the sea." Isaiah 48:18.
"There is no peace, saith the Lord, unto the wicked." Isaiah 48:22.
"But whoso hearkeneth unto Me shall dwell safely, and shall be quiet from fear of evil." Proverbs 1:33.
Europe is on the path of infidelity and ruin. When the restraints of God's law are laid aside, what is left to hold back the powerful, godless forces of the sinful human nature? Nations are swept into terror, anarchy and war. Peace, respect and justice become banished. No one is secure in this kind of society. Unbridled iniquity will lead to the vilest forms of tyranny such as were seen under Hitler, Stalin, Pol Pot, Mao and others. All of these men rejected the plain teachings of the Bible and cast aside the divine statutes and a rein of fear and violence resulted under these dictatorships.
Atheists, infidels, and apostates forfeit the protections offered by a loving and merciful God. They are filling up the cup of wrath against the day when their sins will be visited. The sweet Spirit of God will one day finally be removed and nothing will restrain the cruel power of the great adversary from doing his work of evil.
"The wicked shall fall by his own wickedness." Proverbs 11:5.
"Though a sinner do evil a hundred times, and his days be prolonged, yet surely I know that it shall be well with them that fear God, which fear before Him: but it shall not be well with the wicked." Ecclesiastes 8:12, 13.
"They hated knowledge, and did not choose the fear of the Lord…therefore shall they eat of the fruit of their own way, and be filled with their own devices." Proverbs 1:29, 31.
God's people cannot remain silent during this period of spiritual crisis. God will reveal Himself and the world will know the enormity of their folly and guilt for rejecting the sacred truth of His word. It is the duty of the church to call people to repentance so that men and women can recognize the necessity of faith and belief in His word. For God's word alone can give life. It is the true and lasting foundation of virtue and morality for every nation.
"Whom hast thou reproached and blasphemed? and against whom hast thou exalted thy voice, and lifted up thine eyes on high? even against the Holy One of Israel," Isaiah 37:23.
"Therefore, behold, I will cause them to know, this once will I cause them to know My hand and My might; and they shall know that My name is Jehovah." Jeremiah 16:21.