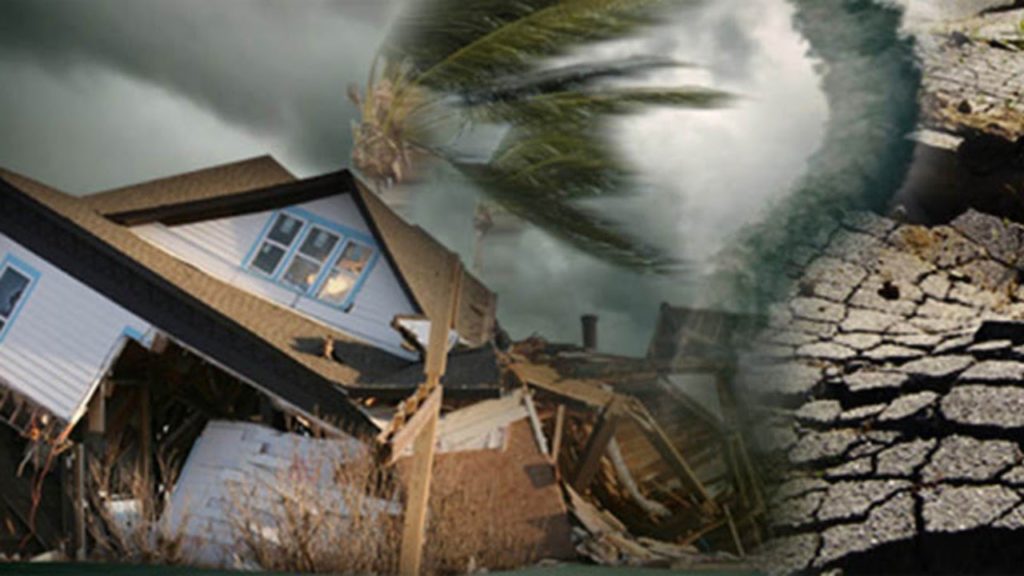 One of the most powerful earthquakes in recorded history has hit southern Mexico. The powerful 8.2 quake completely destroyed around 500 homes and damaged another 1,700. The death toll stands at 61, but it is expected to rise.
While Mexico is assessing this devastating situation, it is also bracing for a second national emergency. Hurricane Katia is projected to make landfall as a Category 2 storm and is  expected to bring life-threatening floods.
Bible prophecy predicts that natural disasters would become more and more frequent and much more devastating during the time of the end just prior to the Second Coming of Christ. Jesus said that devastating "earthquakes" (Mathew 24:7) would do their destructive work in "various" places without warning. All of us need to take these warnings of the Bible seriously.
The ancient Biblical prophets also connect the Second Coming of Christ with terrible destructions. These destructions would come about through earthquakes, windstorms (hurricanes?) and fire.
"Thou shalt be visited of the LORD of hosts with thunder, and with earthquake, and great noise, with storm and tempest, and the flame of devouring fire." Isaiah 29:6
This is exactly what we are seeing across the globe. Our world is being visited with disaster after disaster, one right after the next. There isn't even time to assess the full impact of one disaster when a second and third disaster comes out of nowhere. We cannot ignore these signs. God is writing on the walls of our generation in huge letters telling us that we are coming to the end of the time of the end.
He is warning us that we need to get ready for what is about to break as an overwhelming surprise upon the inhabitants of the earth. Unless mankind repents – there will come even more devastating earthquakes of historic proportions along with more natural and man-made disasters!
"And if ye will not yet for all this hearken unto me, then I will punish you seven times more for your sins." Leviticus 26:18
God has no pleasure in the death, destruction and mayhem that results from these catastrophic events.
"Repent, and turn yourselves from all your transgressions; so iniquity shall not be your ruin. Cast away from you all your transgressions, whereby ye have transgressed; and make you a new heart and a new spirit: for why will ye die…For I have no pleasure in the death of him that dieth, saith the Lord GOD: wherefore turn yourselves, and live ye." Ezekiel 18:30-32.
Our loving and merciful God desires that we choose life, joy and peace. This will only come through righteousness and obedience to His commandments. There is also a future that is coming where we can live without disasters, war and fear. Look and the glorious prospect and future God has in store for those who love and obey Him:
"And I heard a great voice out of heaven saying, Behold, the tabernacle of God is with men, and he will dwell with them, and they shall be his people, and God himself shall be with them, and be their God. And God shall wipe away all tears from their eyes; and there shall be no more death, neither sorrow, nor crying, neither shall there be any more pain: for the former things are passed away." Revelation 21:3, 4.