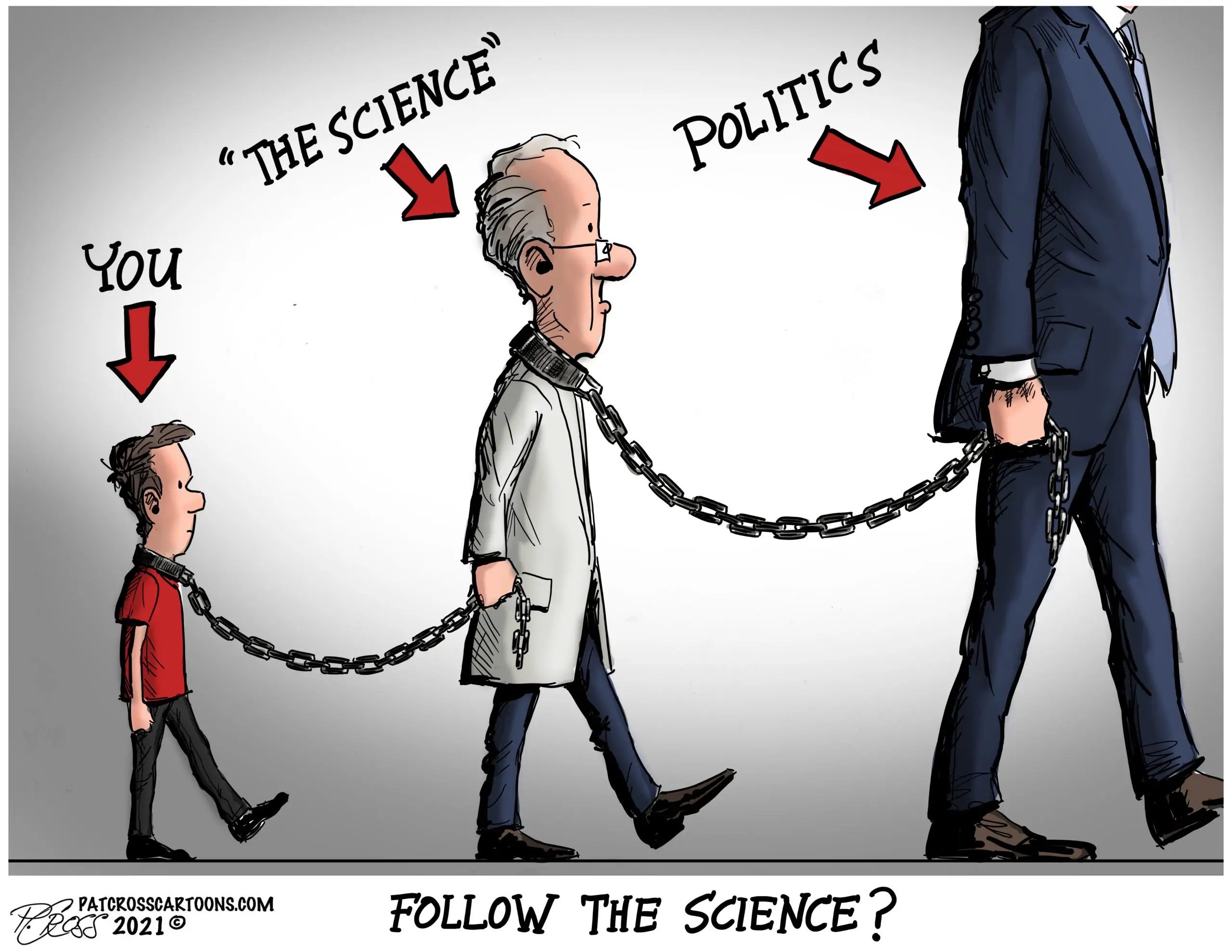 Multiple studies now say that injecting men with female sex hormones can save them from the deadly Covid-19 virus. The "experts" are literally saying that giving men hormone replacement therapy can reduce the risk of death. Scientists and medical researchers have once again spoken. We are told to trust the science and submit to its authority and do not question it. Why? Because science knows what is best for you. The scientists have just determined that female hormone treatment is the best option for men during their Covid-19 hospital stay. [1] [2] [3] [4]
Don't worry if you grow women's breast. Don't worry if you become infertile and can't have anymore babies. Don't worry if you become emasculated and start talking like a woman. Who cares if men become feminine and want to shop all day at the mall. Who cares if your husband wants to get a pedicure and a manicure, as long as he obeys the science. Science is here to save us. This is what we are being told.
Well, it seems like the New World Order isn't even trying to hide its propaganda anymore. It couldn't be clearer what the final objective is. The feminist, LGBT+ and transgender controlled agenda wants to eliminate men. This is part of the destruction of society and the dismantling of the God-ordained family structure.
The globalists have always wanted to control the population. So by injecting men with women's hormones they will accomplish two things: population reduction (sterilization) and the feminization of men (elimination of toxic masculinity). Do you still think this is all about a virus? Think about this – female hormones to fight Covid-19?
In the last few years we have seen this campaign against masculinity engulf the world. It has become the latest trend in the culture wars and is also a subject that is clearly described in prophecy. God declares in Isaiah 3:1-3 that a time would come when He would take away from our midst "the mighty man, and the man of war … the captain of fifty, and the honourable man" (Isaiah 3:1-3).
This is exactly what we are seeing today, but there's more. In verse 4 and verse 12 of this same chapter we are told that once our strong, masculine, male leadership is removed that "children" and "women" would take over and rule. (Isaiah 3:4, 12)
There's more. In verse 9 of this same chapter we read about the real cause behind the vicious attack against strong, masculine, male leaders. It's all so very clear:
"The shew of their countenance doth witness against them; and they declare their sin as Sodom, they hide it not. Woe unto their soul! for they have rewarded evil unto themselves." (Isaiah 3:9).
This is the real reason for the World Economic Forum and the United Nations goal for 2030 that we are looking at today. Sexual anarchists want to replace masculinity in men and boys with the feminism of Sodom. They will never stop until this reengineering of society is complete. They want to turn men into women and women into men.
There is a connection between the feminization of a people and the spiritual decline of a nation. What does it take for a nation to fall? Abandoning God's plan for humanity. The consequences of rejecting God's moral law have far greater consequences than we can imagine.
Sources
[1] https://timesofindia.indiatimes.com/life-style/health-fitness/health-news/coronavirus-deaths-female-hormone-progesterone-can-save-men-study/photostory/81669009.cms?picid=81669046
[2] https://www.express.co.uk/life-style/health/1412487/coronavirus-update-progesterone-hormone-to-reduce-risk-covid-19
[3] https://www.pharmacytimes.com/view/study-progesterone-therapy-may-improve-covid-19-outcomes-for-men
[4] https://www.medscape.com/viewarticle/947822