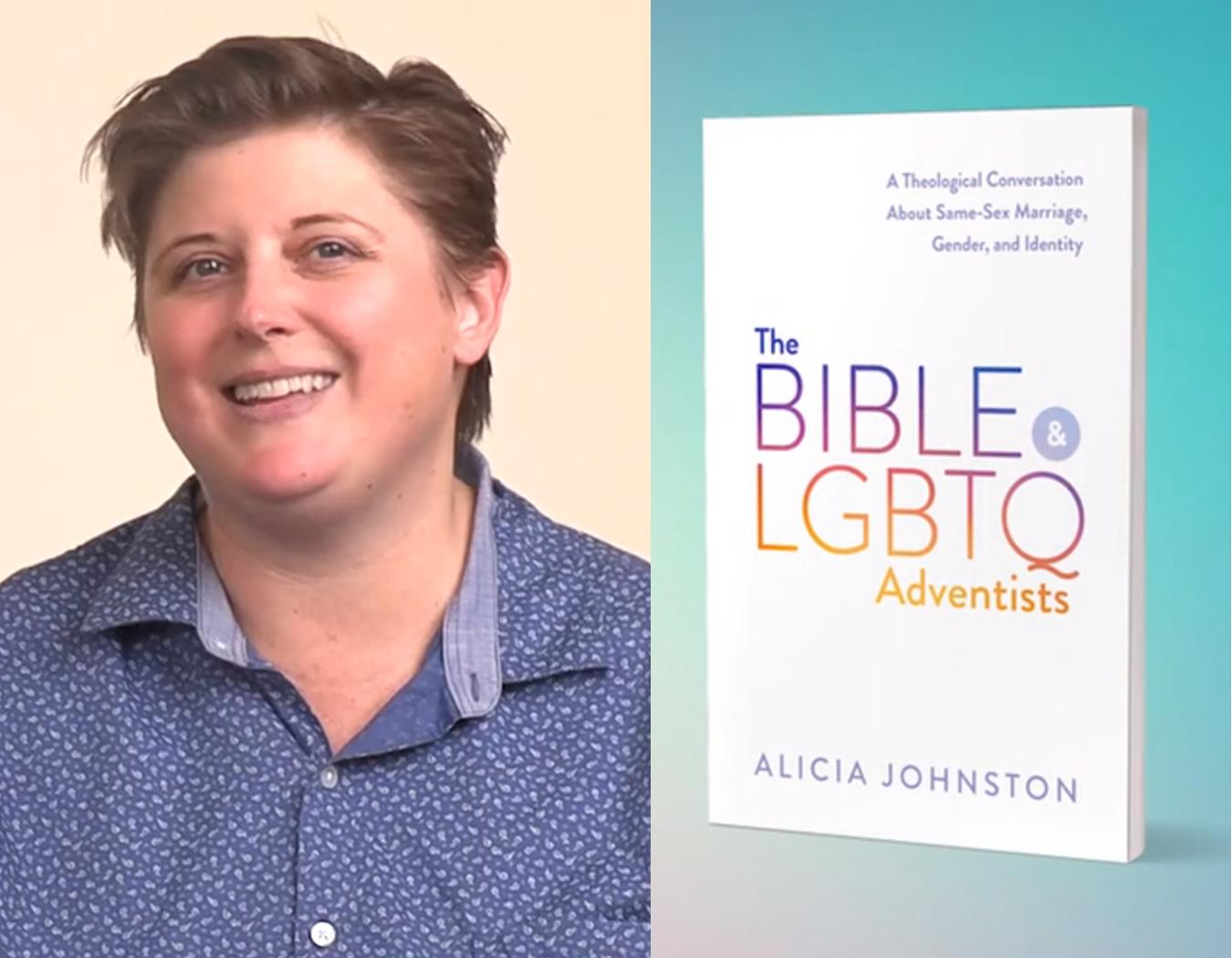 Is it obvious that there is a crisis of faith that threatens to deconstruct and bring down the Seventh-day Adventist movement? This crisis occurs when the foundations on which our faith rests begin to be undermined from within and from external agents without. This can only happen when we have internal weakness on the part of those who should be courageously defending the faith.
The modern trend in our growing secular society is to want to create a society apart from the Creator and Redeemer. This has been the constant aspiration of those who want to free themselves from the sovereignty and authority of God. Fallen human nature wants to be independent to create its own morality; and sadly, this has led to the deplorable condition of our world. Our faults and failures are manifested in the current ideological gender confusion that denies humanity the value of understanding God's infinite love and will for our lives, and the promise of eternal life.
Alicia Johnston is a former pastor from the Arizona Conference of Seventh-day Adventists. She resigned from the ministry after coming out as a member of the LGBT+ community. [1] She has now published a new book called "The Bible & LGBTQ Adventists" which, according to her, "challenges the prevailing SDA beliefs." Alicia Johnston calls for "full affirmation of same-sex marriage and transgender identity." She says that it is NOT "biblical to oppose same-sex marriage or transgender identity" and that Seventh-day Adventists have "gotten this question completely wrong." [2]
The book is promoting affirmation theology which basically says:
Same-sex relationships have all the privileges and responsibilities as opposite-sex relationships.

[2]

Transgender people are not sinning by transitioning their gender presentation, choosing a gender expression that matches their own internal sense of identity rather than their external physiology.

[2]

Therefore, the church should support same-sex couples as they embark on the difficulty and joy of marriage, and transgender people as they take steps to live more authentically into their lives and bodies.

[2]
What is most concerning about this is that this new LGBT+ affirming theology book has the support of former and current pastors and church administrators. There is a section on Alicia Johnston's page that lists current Adventist ministers who "endorse" her book. The following names are listed on the fundraising page for the new book "The Bible & LGBTQ Adventists" as those who endorse her views:
Reinder Bruinsma, retired Adventist pastor and administrator in the Netherlands, scholar, and author
John McClarty, Adventist Pastor at Green Lake Church
Chris Blake, Pastor, San Luis Obispo and Morro Bay Seventh-day Adventist Churches
Stephen Chavez, Adventist pastor and long-time Assistant Editor for Adventist Review and Adventist World
Anonymous Adventist Pastor in the Atlantic Union
Anonymous Adventist Pastor in the Southern Union
Anonymous Adventist Pastor in Pacific Union
Then we have Pastor Kevin McGill who is the pastor of the Troy Seventh-day Adventist Church in Troy, ID. [3] In the Tweet below, Pastor Kevin is not only promoting Alicia Johnston's book, but he is also directing people to Alicia Johnston's fundraising page. He also says he met Alicia while studying at an "Adventist Seminary" in "Berrien Springs Michigan."
2. Check out her Kickstarter page here https://t.co/M1fL0bzs8d pic.twitter.com/6jK5XPglbe

— Kevin Mcgill (@pastorkmcgill) June 17, 2021
Here we have unbelieving pastors who are paid with sacred tithe money supporting the full inclusion and equal status of LGBT+ people with full rights to ministry, ordination and leadership positions. This is an effort to detach ourselves from truth and righteousness towards pure secularism and worldliness. We are witnessing in Adventism the heretical denial of the will of God for men, women and marriage, as revealed by God at creation.
This development shows how low God's doctrinal and moral standards have fallen in many places within the church. Instead of leaving the movement, as Alicia Johnston did, these apostate pastors stay to impose their heresy while undermining the clear teachings of God's word. The spectacle of full LGBT+ acceptance within Adventism calls into question not only the primacy of Scripture, but also the authority of God. Fallen and sinful humans want to dismiss the Bible as a mere temporary opinion and expression that must evolve and develop with the times.
For the sake of truth, those in leadership positions within the Seventh-day Adventist Church cannot watch silently, hoping that things will not get too bad, or that members may be appeased and manipulated with feeble claims of truth, with absolutely no consequence for the LGBT+ agitators within our ranks. They must remove the rebellious elements so that our faith is not disintegrated and that more devastating errors do not come.
Not only does the Bible condemn homosexual acts (1 Corinthians 6: 9-10 and Romans 1: 24-27), despite the desperate attempts of modern revisionists to tell us that the authors of the Bible wanted to say something else, but even nature itself reveals that homosexuality is a major disability and hindrance to life. Same-sex couples cannot reproduce. They cannot have children.
No matter how much is written, no matter how much is said, no matter what kind of language you want to use, the fact is that homosexuality is an aberration from God's will because He created one man and one woman for holy matrimony so that they could procreate and have children. Every member of the LGBT+ community has a father and mother to thank for being alive today. Think about it.
But according to the confusion voiced by LGBT+ advocates, two gay men and two lesbian women can "technically" have a baby. Not by any natural method, no, it is much more complicated than that. Two lesbians would need the sperm of a real man to fertilize the egg of one of the women. Two gay men would need a real womb from a surrogate mother and a real egg to have a baby.
So the whole process for LGBT+ people to procreate would mean that you must have three or four people, and at least two from the opposite sex, just as God ordained. You see, we still need one man and one woman for life to continue, just as we find in the Creation story. Outside of God's original plan, life would cease to exist. And it is not part of God's will for humanity that all life comes to an end. This means that we still need God's blueprint for life, not man's.
"And the LORD God said, It is not good that the man should be alone; I will make him an help meet (suitable) for him … he made a woman, and brought her unto the man." Genesis 2:18, 22.

"And God blessed them, and God said unto them, Be fruitful, and multiply, and replenish the earth." Genesis 1:28.

"And he (Jesus) answered and said unto them, Have ye not read, that he which made them at the beginning made them male and female, And said, For this cause shall a man leave father and mother, and shall cleave to his wife: and they twain shall be one flesh? Wherefore they are no more twain, but one flesh. What therefore God hath joined together (one man and one woman), let not man put asunder." Matthew 19:4-6.
Join the conversation and share your thoughts about "LGBT+ indoctrination" with us below at the bottom of this page. We have opened the comments for you to tell us what you think.
Sources
[1] https://religionnews.com/2017/04/28/adventist-pastor-comes-out-as-bisexual-resigns-her-church/
[2] https://www.kickstarter.com/projects/lgbtqadventists/the-bible-and-lgbtq-adventists
[3] https://www.troysda.org/contact