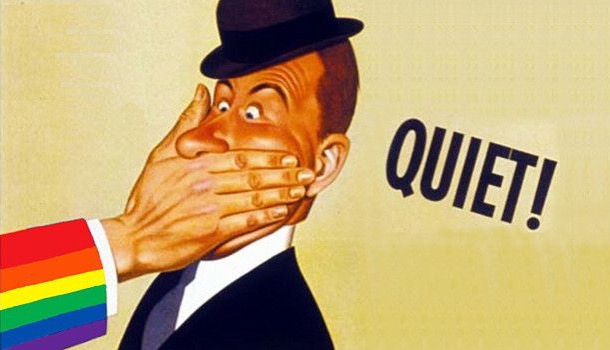 The Maritime Conference of Seventh-day Adventists in Nova Scotia is being pressured by LGBT+ advocacy groups to cancel two of their featured speakers for their upcoming 2018 Camp Meeting in Pugwash, N.S. this July.
Michael Carducci and Danielle Harrison from 'Coming Out Ministries' are special invitees scheduled to speak during the annual Seventh-day Adventist camp meeting in Nova Scotia. 'Coming Out Ministries' is a ministry that works to help "redeem" those who want to come out of the LGBT+ lifestyle. As former members of the LGBT+ community, they are living witnesses of the transforming power of God to help people overcome same-sex attractions. [1]
LGBT+ advocacy groups such as Youth Project, Halifax Pride Festival and SDA Kinship have all condemned the event because they believe that Coming Out Ministries uses "conversion therapy" techniques such as prayer, Bible study and counseling to encourage gays and lesbians to overcome homosexuality.[2]
There have been at least 2 online petitions with tens of thousands of signatures seeking to stop Coming Out Ministries from speaking at Pugwash Camp, a camp privately owned by Seventh-day Adventists. [3] [4]
Many media outlets, newspapers and even the public have been weighing in on all the controversy adding even more pressure on the local SDA Conference to cancel the so-called "anti-gay" speakers. Stan Jensen, spokesperson for the Seventh-day Adventist Church in Canada came out with a public statement and said that "the [Adventist] church does not promote conversion therapy."[5]
The local Seventh-day Adventist Church in Halifax, Nova Scotia also responded to all the controversy by stating through its Facebook page that they also don't support "conversion therapy" and that they are making this whole situation "a matter of prayer."[6]
So far the Adventist church has not rescinded their invitation to Coming Out Ministry. It appears that they are still scheduled to participate in the camp meeting in spite of all the objections. Pray that our leaders will stand faithful and resist all these unholy influences. May God give them the grace and courage to refuse to kowtow and bow down to the gay lobby:
"God cannot use men who, in time of peril, when the strength, courage, and influence of all are needed, are afraid to take a firm stand for the right. He calls for men who will do faithful battle against wrong, warring against principalities and powers, against the rulers of the darkness of this world, against spiritual wickedness in high places" (Prophet and Kings, p. 142).
Read our article "The War Against Purity, Morality and Change Heats Up." This explains why hate-filled radical groups have waged a world-wide assault against those who seek to help encourage the conversion of bisexual, gay and lesbian individuals to embrace the heterosexual/Biblical lifestyle.[7]
Sources
[1] https://comingoutministries.org/
[2] https://www.thestar.com/halifax/2018/06/12/nova-scotia-lgbtq-groups-condemn-conference-they-say-promotes-the-ideals-of-conversion-therapy-without-calling-it-that.html
[3] https://www.thepetitionsite.com/250/609/780/uninvite-harmful-ex-gay-%E2%80%9Ccoming-out-ministries%E2%80%9D-from-nova-scotia./
[4] https://www.change.org/p/stop-coming-out-ministries-from-speaking-at-camp-pugwash
[5] http://www.iheartradio.ca/big-dog-100-9/news/village-of-pugwash-distances-itself-from-church-conference-1.3942776
[6] https://globalnews.ca/news/4297512/coming-out-ministeries-nova-scotia-event/
[7] http://adventmessenger.org/the-war-against-purity-morality-and-change-heats-up/