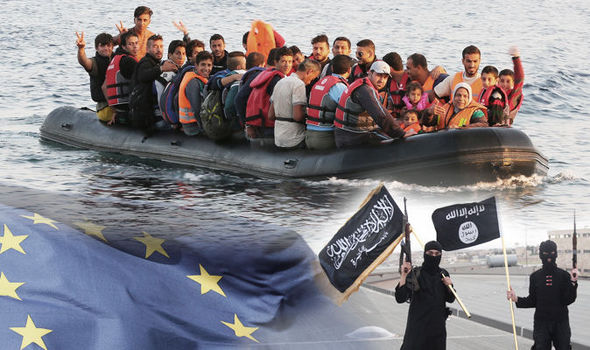 Europe has become a ticking time-bomb for terror attacks, literally, as international terrorism has arrived in the heart of Europe and is there to stay. Europe has not just become the new safe-haven for Islamic terrorists and a place where terrorist acts are being planned, but Europe is now the theater of choice where terrorist attacts are being carried out. This is all thanks to their open border and free travel policies by the self-serving, political leaders of the of European Union.
Terrorism, motivated by Islamic ideology, has claimed its most recent victims in Spain. Spain was hit with multiple terrorist attacks that left 14 Dead and 100 injured. 6 terror suspects were also killed during gunfights with police. Spanish authorities have labeled the attack as "Jihadist Terrorism."
It's shocking but then again it's not shocking anymore because Europe has been bombarded with wave after wave of deadly terrorist attacks in recent years. It has become almost expected. There is an initial shock when these attacks occur, but then in a day or two everyone goes back to their normal routine – everyone except for the victims and their families.
London, Manchester, Paris, Nice, Brussels, Berlin and now Barcelona are the latest city to be attacked by foreign invaders. No city in Europe is safe anymore. The reality is that these attacks will only increase.
When will leaders actually do something to protect its citizens besides their usual ridiculous responses they give? Candlelights, flowers, statements about solidarity and statements about how we can't let the terrorist win is about all the response we hear from politicians. Instead of making platitudes why aren't they actually protecting the people?
How Self-serving Politicians React to Terror?
It is unbelievable that politicians would suggest that what is needed to stop these attacks is "education." That somehow we need to try and "understand" why Muslims are angry. Some go as far and say that Muslims are angry because they are "underachieving and disenfranchised economically" and if we would give them free housing and subsidies that somehow they will love and embrace our values.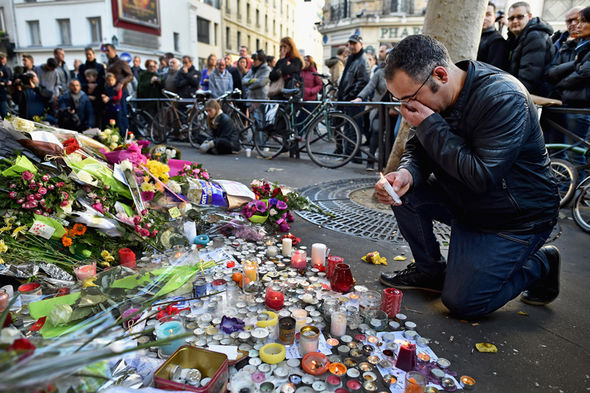 Others say we need more barricades to prevent terrorists from using vehicles to run over and kill tourists. Others are suggesting that we need to restrict car and truck rentals. Still others say that the government needs to regulate travel.
All of these ideas are aimed at inconveniencing the law abiding citizens and tourists. One already has to get to an airport 3 hours early and subject oneself to being x-rayed, groped, extra security and paying the higher prices to travel for the added security measures. Now they want to make vehicle rental a painful process to the average person because of these terrorists? This is madness.
Stop the Madness and Protect the People
You would think that after another terrorist attract that the conversation would center around "borders," "migration" or "radicalization."
You would think that after this attack in Spain that the Spanish government would discontinue to provide a free ferry service from Africa to Spain, calling it "rescue", and importing thousands more potential terrorists into their country.
You would think that Spain would have closed its border by now until it could asses the terror threats.
You would think that after these attacks that Europe would restrict or at least regulate the free travel between all the European states.
But because that's not what the conversation is focused on, there's just no way to save Europe. The EU leaders who allow this to happen are destroying their own continent.
Europe is in a mess and mass migration and radicalization is a problem. We know that terrorists are infiltrating the immigrants who are coming into Europe. We know that terrorists are able to move around freely throughout Europe without question because of open borders.
Europe is importing these potential murderers by the thousands with their immigration policies and open borders. Something has gone terribly wrong. Millions of people are living in the shadows of a growing and deadly threat. And Europe has lost the will to defend itself.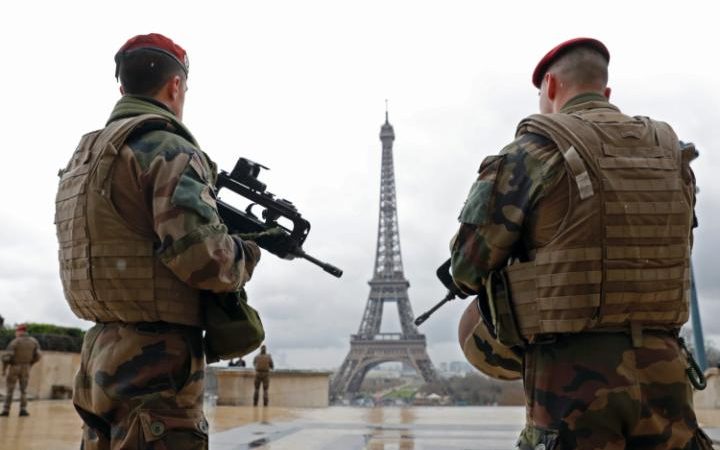 It is not racism to want to live and not die miserably on the streets or sidewalks. There is no question that certain radical elements are coming in whose intentions are to destroy the peaceful culture of Europe and implement Islamic rule through terrorism. There are those who want to impose the religion of Mohamed through force.
Welcome to the New Europe!
Here is the scenario for those living or traveling to Europe:
Europe used to be the top destination for vacation and travel. People walking in the cities buying and selling, enjoying the restaurants, the street-side flower shops and the sunshine. Streets are packed with tourists, children laughing and playing, and the streets buzzing with life and activity.
Then without notice you hear the sounds of screams, agony, death and destruction. Joy is turned into terror as people lay dying in the streets. The once joyful and busy streets become eerily quiet and mournful all because certain perpetrators were allowed into the country to commit these atrocities. It's a tragedy that families with children who are just trying to live their lives have to be subjected to these horrific and untimely deaths!
Shame on these cowardly politicians who are out of touch with reality. They have blood on their hands and will be called to account for these and other acts by a jealous and holy God. They are guilty of eliminating morality, justice and godliness from the moral values of the nations and then they fail to protect their citizens who have been left without the protection of both the state and of God.
And then all the European tourists who were not killed or maimed by these attacks are locked down (imprisoned) in their hotel rooms under the fear of death and told to stay in their rooms until it is safe again.
Safe? Newsflash – Europe will never be safe again. One would be safer in Iran or North Korea than in the culture of terror that reins in Europe.